WanMai, which means new day was born at an elephant trekking camp in Chiang Mai on May 2, 2020. WanMai and her mother, MaeMai, were living in pitifully destitute conditions. MaeMai was kept on a short chain in a tiny concrete pen without adequate space to care for her newborn baby.
Our team heard about the terrible conditions that the mother and her newborn were being kept in and immediately started to negotiate their release to Elephant Nature Park. The owner of the riding camp eventually agreed for us to rescue WanMai and MaeMai, on the understanding that we could provide a better life for them at the sanctuary.
On June 7, 2020, at just five weeks old, WanMai and her mother were transported by truck to ENP to begin their new life where they would come to know love and kindness. Since arriving at ENP, many of our older resident elephants have approached WanMai and MaeMai, trying their best to befriend the mother and become the new nanny to the little girl. Eventually, MaeMai welcomed our beautiful gentle giant, SriNuan, into their family.
Now, WanMai, MaeMai, and SriNuan are inseparable, with mother and nanny sharing the responsibilities of caring for the sweet but mischievous WanMai. We are so happy to have been able to rescue WanMai at such a young age, knowing that she will be able to thrive in her new sanctuary home with her small, loving herd.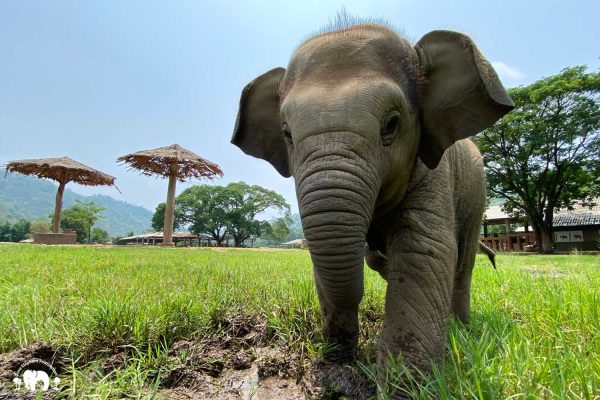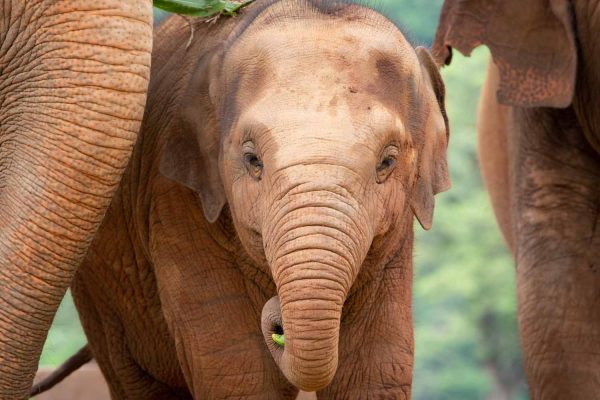 Please scroll through their history and consider sponsoring WanMai