Transport
All our visits include either transport to the project from each city office, bus station or the hotel you are staying at.
Arrival
We recommend that you stay in the city of your trip the night before your visit. Don't try to take a trip on the day you travel on the morning of your trip. Flights, buses and trains are often late and we cannot wait at stations or airports.
Your 1st choice trip not available?
Please try another trip
or change dates.
Questions about your visit?
Feeding
Elephants

Suitable
All Ages

Meal(s)
Provided

Accomm
Included

Jungle
Walk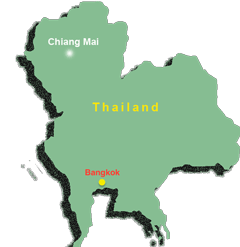 Projects starting in Chiang Mai - Northern Thailand
Our home and origin - famous for crafts, cool winter days, elephants and volunteering
Nearest Airport = Chiang Mai International (CNX)
We have single day and overnight visits as well as volunteer opportunities at our own park. Your visit helps to improve the lives and conditions of elephants.
Chiang Mai Single Day and Overnight visits to Elephant Nature Park
Enjoy a full day visit to Elephant Nature Park including time at our special 'Hands Off' project. Observe our rescued elephants living in their chosen herd and learn about their individual histories. At the park, the elephants are free to interact and play in natural surroundings including the nearby river, custom built pools and mud pits. You will also have the chance to see our other rescued animals at the sanctuary, including buffalos, dogs, cats, horses, goats and birds.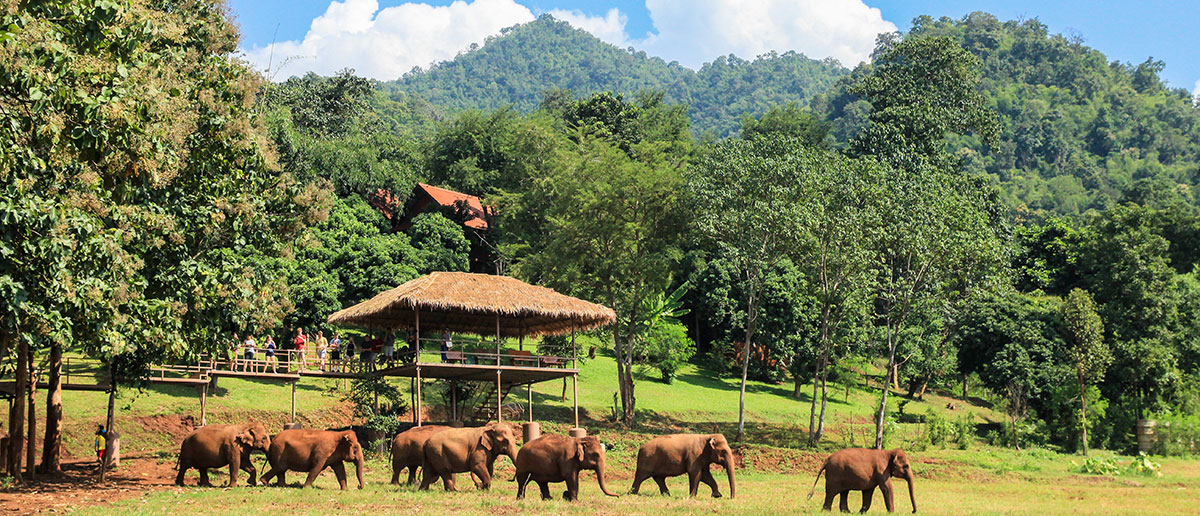 Starts:
07:30-08:00am from Hotel or 07:20am from Office
Return:
4:30 - 5:00pm
3,500 THB (Child - 50%)
Enjoy a full day visit to Elephant Nature Park; a natural home and sanctuary for elephants, buffalos, dogs, cats, birds and many other rescued animals. Healthy lunch, transport and more.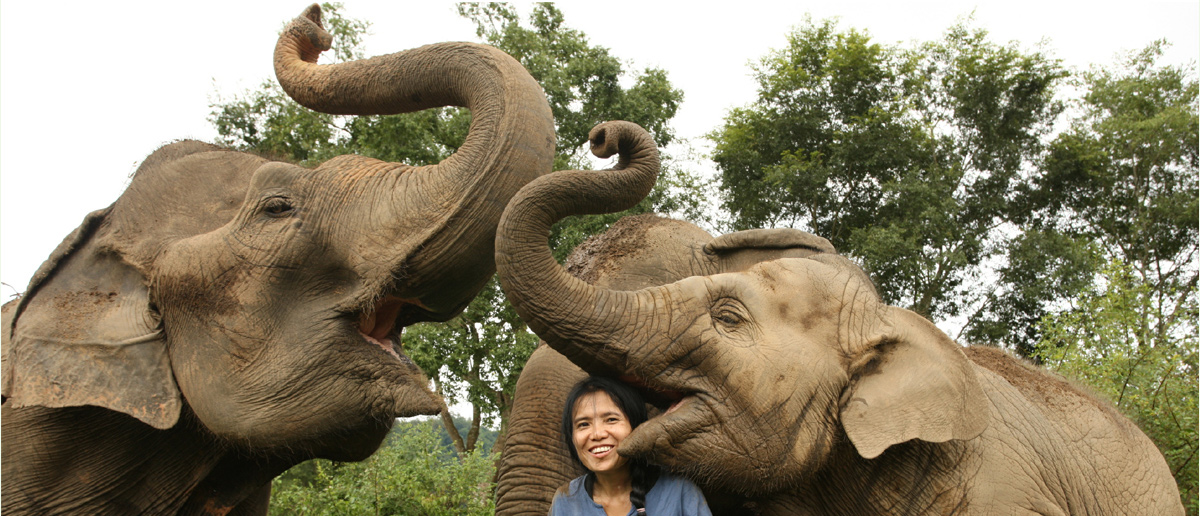 Starts:
07:40 am
Return:
5:30 pm
2,500 THB (Child - 50% )
Sleepovers in the midst of a thriving elephant herd offers visitors the chance to enjoy the simple rustic nature of Northern Thailand in the unique company of our rescued herd. We pick up from your hotel for a scenic drive north to Elephant Nature Park where you will meet our magnificent elephant herd.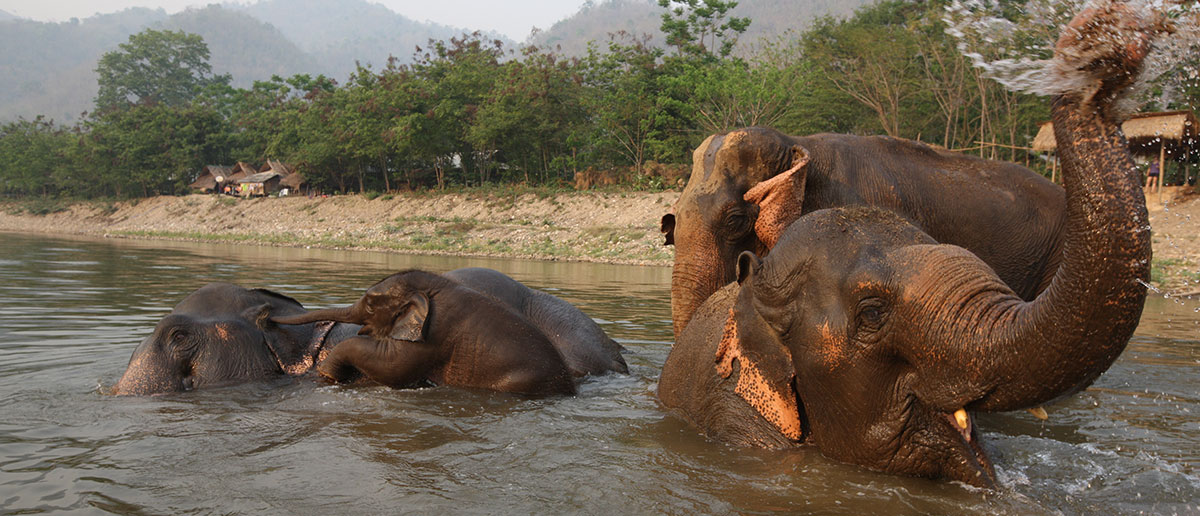 Starts:
07:40am
Return:
5:30 pm
5,800 THB (Child -50%)
Set high in the lush northern mountains this project has some the most stunning scenery in the country. Beautiful scenery, awesome jungle walks in the company of rescued elephants make for an unforgettable day.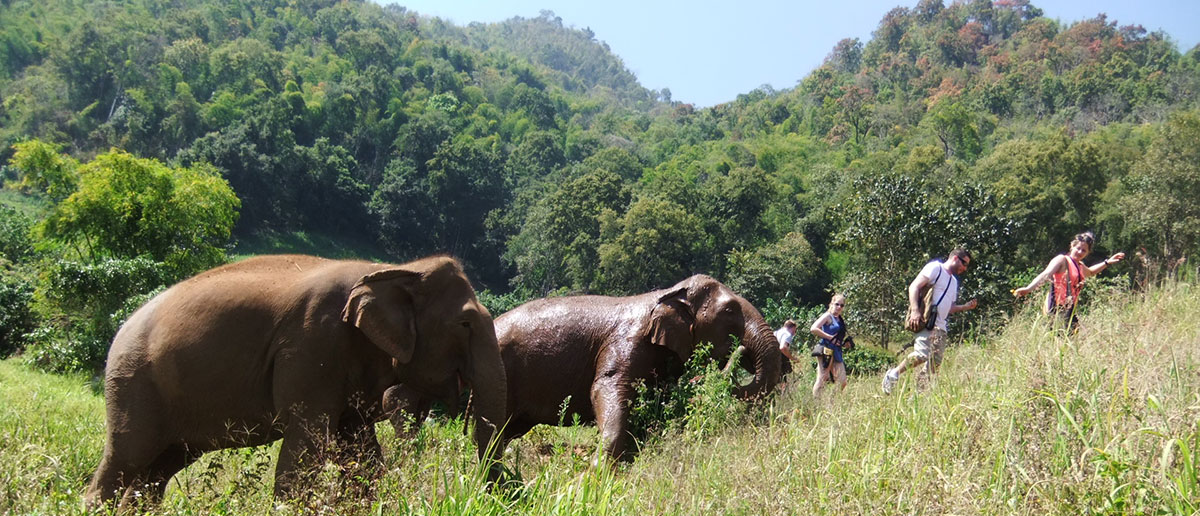 Starts:
07:40am
Return:
6:00pm
6,000 THB (Child - 50%)
Volunteering with Elephants in Chiang Mai
A life enhancing opportunity of direct hands on conservation work in a unique program to help protect a highly endangered species. Most volunteers leave with a proud sense of accomplishment and a deep satisfying feeling of having really done something positive. Volunteer at Elephant Nature Park and help to improve the plight of the Asian elephant. With no riding, come and make a real contribution to conservation in Northern Thailand.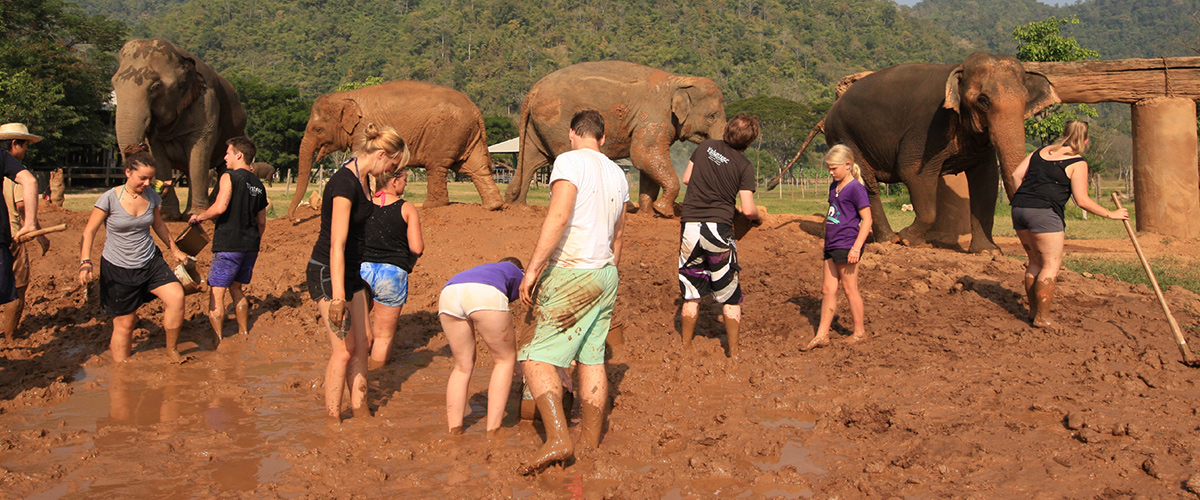 Starts Mondays:
09:00am
Return:
5:30 pm
12,000 THB (no children)
***All times are subject to change without notice***
Other Elephant Projects
If we are fully booked or you wish to go to somewhere similar to the Saddle off Projects we used to run, then you may try the link below.
Please note that this is not an endorsement or recommendation. They are NOT Elephant Nature Park projects and we cannot help or answer any queries about them.