PyiMai & WanMai Herd & Chaba
PyiMai (New Year) was rescued along with her mother, KhamMoon, from an elephant show and riding camp. PyiMai and her mother were found living in in terrible conditions. KhamMoon was on an extremely short chain in a tiny concrete pen without adequate space to care for her newborn baby or access to sufficient food and water.
The owner of the riding camp eventually agreed for us to rescue KhamMoon & PyiMai, on the understanding that we could provide a better life for them at the sanctuary. Since arriving at the park, Dmax has happily taken on the role of PyiMai's nanny. Dmax, KhamMoon, and PyiMai are inseparable with mother and nanny sharing the responsibilities of caring for the sweet baby, PyiMai.
We are so happy to be able to rescue PyiMai at such a young age knowing that she will be able to thrive in her new sanctuary home with her small and loving herd.  Baby WanMai & PyiMai's families are spending more time with each other every day – always closely supervised by super nanny SriNuan. We hope that eventually they will roam the park together as one herd.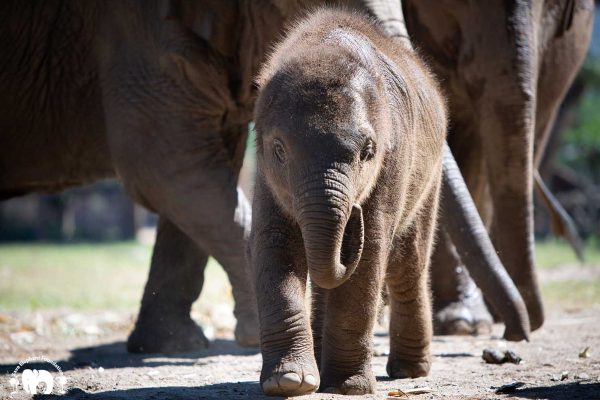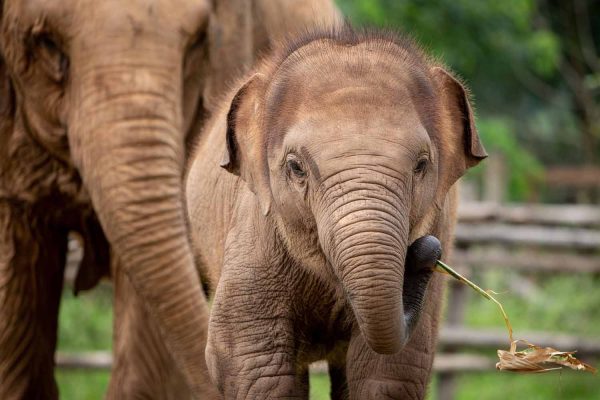 Please scroll through their history and consider sponsoring PyiMai