Bunma and her four month old baby Chaba were rescued from an elephant riding and show camp. Here Bunma was forced to do elephant shows where she rode a bike, hula hooped, painted and gave rides. She was a part of the breeding program and gave birth to Chaba on May 17th around 9pm of 2021.
She was living in a small concert pin and she was on a short chain with Chaba. We learned of their poor living conditions, and bad health. We negotiated their rescue. On August 11th we rescued Bunma and Chaba.
Bunma refused to get onto the truck so we decided to walk mom and baby to Elephant Nature Park. After the thirty minute  walk they arrived at Elephant Nature Park to a special welcome home cake and have been slowly adjusting to the park. They are both doing well.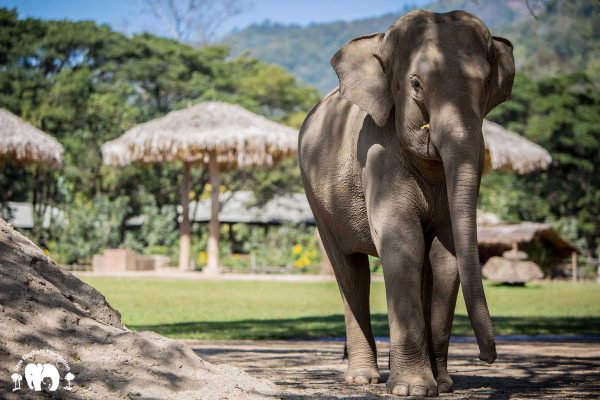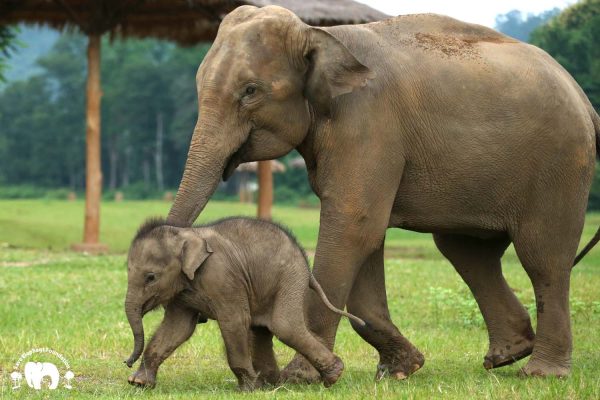 Please scroll through their history and consider sponsoring Bunma