Elephant riding & logging from Pai
Kanjana's story had been known to our team for more than 10 years and we had continued to try to engage with the owner but the he would not release her and she continued to carry tourists for many years.
Kanjana had both hind legs injured when she was young. Born captive, her mother worked in a logging camp. After work, the mahout would let the mother and baby out to walk in the jungle. The mother would drag a chain while her baby walked free. During a walk, the young Kanjana fell into a hole after a fire had just burned the forest. Hot coals were still in the hole. She tried to escape, and witnesses say that her mother tried to help but she was not able to get her out until people noticed and helped her. Both back legs were badly burned and her right ankle broken. Even though handicapped, she still spent twenty years pulling logs until she was sold, spending the next 20 years carrying tourists.
In July 2018 Save Elephant Foundation rescued Kanjana from Pai, northern Thailand to Elephant Nature Park. Upon arrival she was introduced to another elephant who had been rescued a few weeks before, named Fah Mui. They immediately formed an unexpected deep bond and began sharing a night enclosure together. It seems likely that Fah Mui became the mother who Kanjana never had.
When Kanjana wanders too far, Fah Mui will call her to come back. We are so happy to see them together and know how well they meet each other's needs.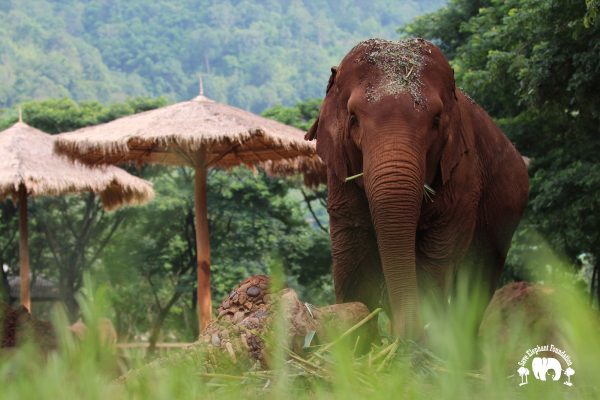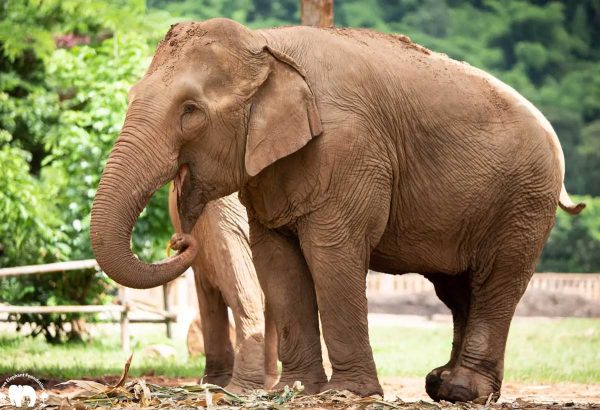 Please scroll through their history and consider sponsoring Kanjana