FaaSai was born in 2002 in Surin province. Her name means 'Clear Sky After Storm'. FaaSai was taken away from her mother at a very young age and endured the phajaan – designed to break her spirit so she would perform demeaning circus tricks. FaaSai became very resentful of her situation which resulted in her attacking and injuring one of her trainers. When Lek discovered her, she was in severe distress with infected eyes and her front feet tightly hobbled together.
FaaSai was rescued in November 2007 and soon after, arrived at ENP, and so began her recovery. When she first arrived at the park she was still very traumatized by the mistreatment she had endured and was quite aggressive and unpredictable. She did not trust people or other elephants and would sometimes run around the park shaking her head angrily.
Over time, she calmed down and started bonding with other elephants at the park. She is now a happy, well-adjusted, confident young female thanks to being in a nurturing family environment. She is part of the FaaMai herd and is the adopted big sister of ThongJan and FaaMai and was the junior nanny of DokMai and DokRak when they were younger.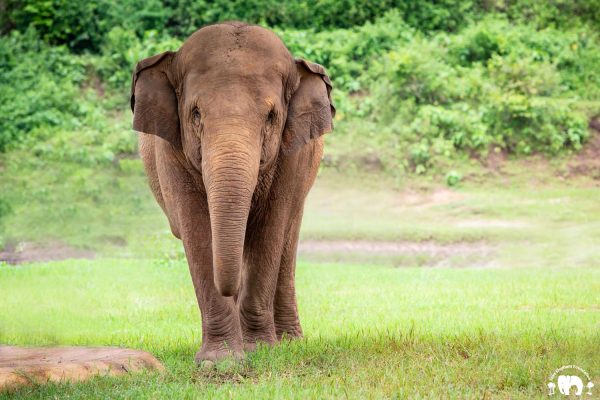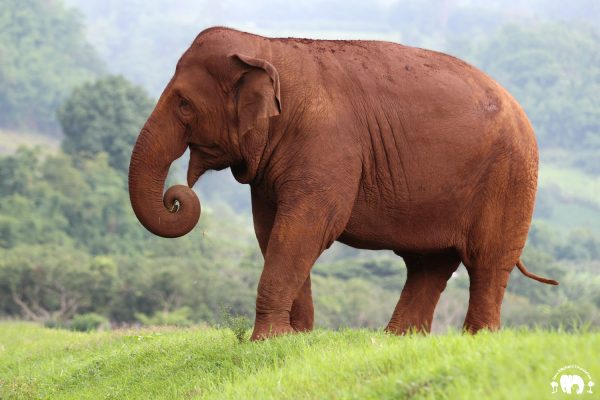 Please scroll through their history and consider sponsoring FaaSai