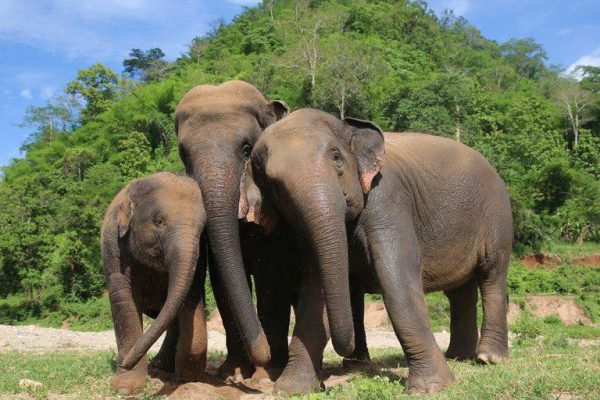 ThongJan means "Golden Moon", was born in February 2005 at a local Chiang Mai Trekking Camp.
Thankfully, ThongJan was rescued in July 2005 along with her mother Mae BuaTong, before she was old enough and put through a process to break the spirit of elephants, known as "Phajaan" by her then Trekking tourism industry owners.
ThongJan is one of the growing number of elephants that are now living at Elephant Nature Park that will live their lives only knowing love and care from the herd at the park.
Please scroll through their history and consider sponsoring ThongJan