Logging and Riding Southern Thailand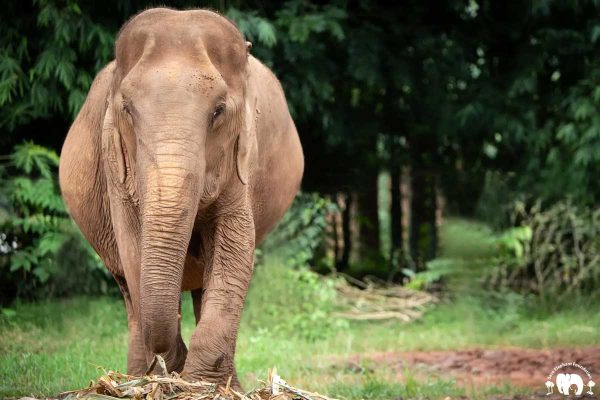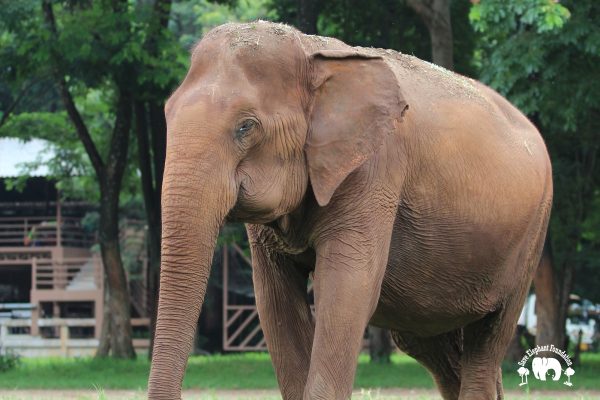 Fah Mui is an older female elephant who was forced into hard labor all her life. She worked for 45 years in the logging industry and was then required to provide a riding service for tourists visiting the camp.
Lek heard about the plight of this aged elephant and began to negotiate with her owner to allow her to come to the sanctuary after so many arduous years of non-stop work.
In July 2018, Save Elephant Foundation were finally able to rescue Fah Mui from a camp in southern Thailand. Fah Mui's journey to freedom at Elephant Nature Park took over 35 hours by road, accompanied by our founder Lek.
Due to Fah Mui's advancing years she has lost her last set of teeth resulting in poor digestion. At ENP, we have developed a special nutrient rich diet to support our older residents.
On arrival at Elephant Nature Park, she met with a number of different elephants but we didn't see any close bonds developing until we rescued Kanjana. They formed a beautiful bond and are never far away from each other, whether walking, eating, swimming or sleeping, we always see them side by side.
When Kanjana wanders too far, Fah Mui will call her to come back. It's so heartwarming to see them happy together and living freely as all elephants should.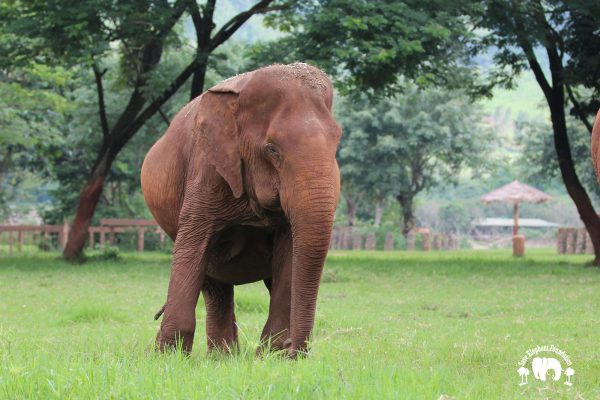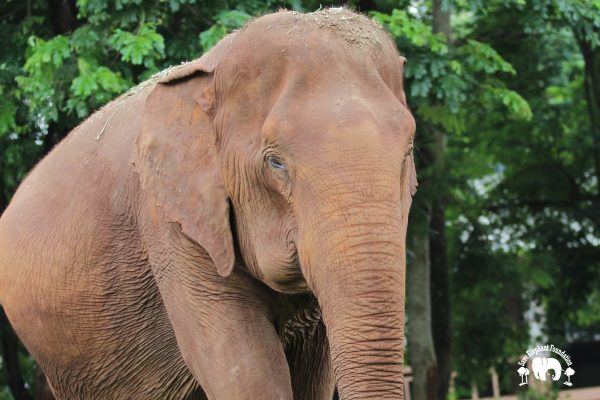 Please scroll through their history and consider sponsoring Fah Mui