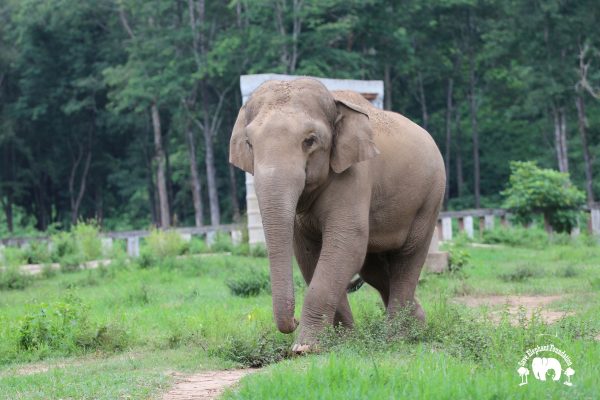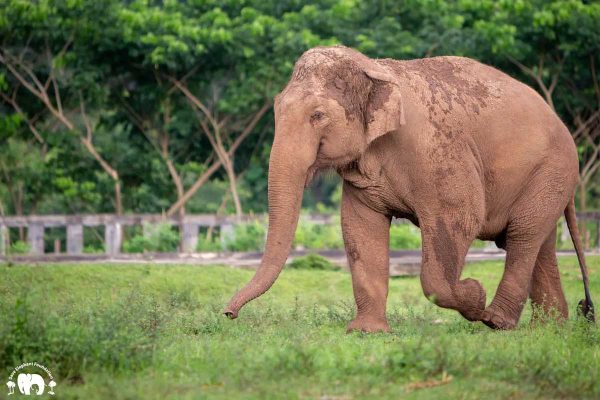 Hope was born in August 2000. Hope's mother was a trekking elephant who was forced to stop working due to illness. Hope and his mother were moving to stay in forest near the owner's home in the hope that the return to her natural environment would aid her recovery. Sadly, this was not the case and she died.
Hope was weak and needed special care. His owner could not afford to buy the milk formula needed to sustain him at such a young age. They contacted our founder, Lek, and asked if she would take care of him. He came to Elephant Nature Park in March 2002 and was bottle fed specialist milk for the next year.
Soon after his arrival he was adopted by Mae Perm and later also looked after by Mae Somboon. Hope has never had his spirit broken or been forced to work.
Our team has worked closely with Hope through positive reinforcement techniques to enable us to manage veterinary procedures safely with protected contact. Hope is the father of our handsome cheeky boy Navaan who was born at Elephant Nature Park in 2012.
He is now in a large enclosure where he can reside chain-free 24 hours a day.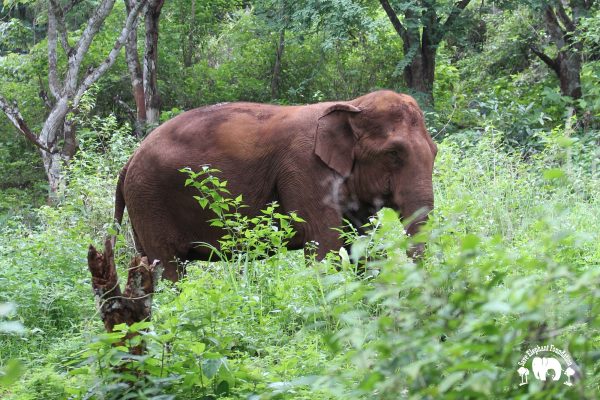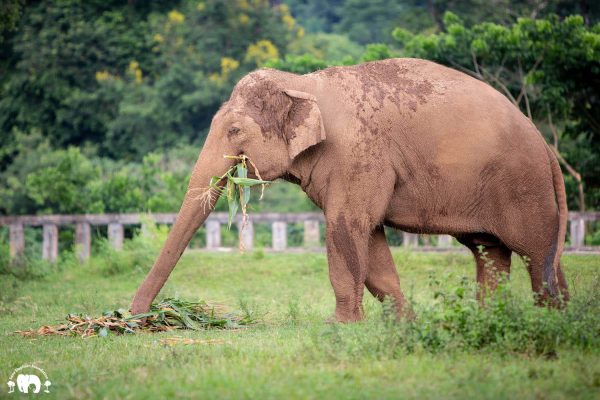 Please scroll through their history and consider sponsoring Hope