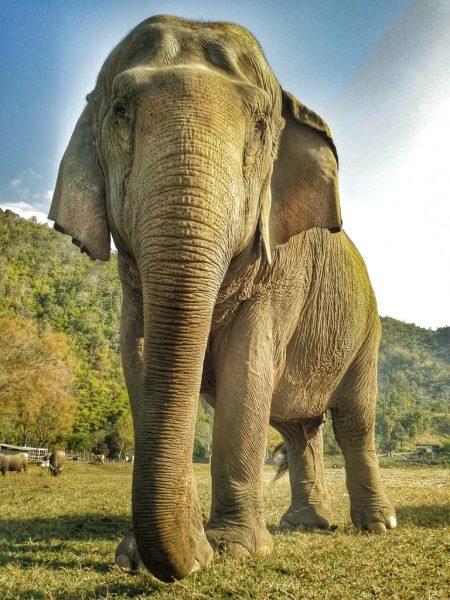 Mae SriNuan (Gentle and Feminine Mother) was born around 1962.
She was rescued from the Surin Province in late 2005 and arrived to ENP with her now adopted daughter DokNgern in mid January 2006.
SriNuan's last job was street begging, but she has also worked in trekking and possibly logging. SriNuan is blind in her left eye, most likely from a sling shot injury.
Though not necessarily the tallest, SriNuan is the biggest female elephant at ENP. She has a huge head and very large ears.
Despite her imposing size she is a very easygoing elephant, though quite protective of her family group.