Medo began working at a very young age and her first job was in illegal logging. While pulling a heavy log, Medo broke her right ankle. Her ankle did not heal properly and she couldn't continue this work. She was still young and healthy so she was put into a forced breeding program. Medo was chained by her front legs in a small space. A bull going into musth was chained with her but she did not want him to mount her and tried to turn away or kick him. He attacked her, leaving her left hip dislocated.
When Medo could no longer work, her owner tried to lease her to many logging camps, but no one wanted her. Finally, one village headman agreed to rent her, where she served as the village tractor. She pulled the logs if they needed to build a house, or a school, or a temple. When she wasn't working, she was chained. She lived like this for 7 years until Lek found her and rescued her from this miserable existence.
Medo was rescued by Save Elephant Foundation in July 2006 and came to start a new life in the sanctuary of Elephant Nature Park. Medo has learned to live with her condition and people need not feel sorry for her. She can climb the hill on the other side of the river, play in the mud, and she can lay down get up easily on both sides. Medo has two best girlfriends; Mae Lanna and Sao Yai. She is now a calm, easy going elephant with an indomitable spirit, enjoying her life at Elephant Nature Park.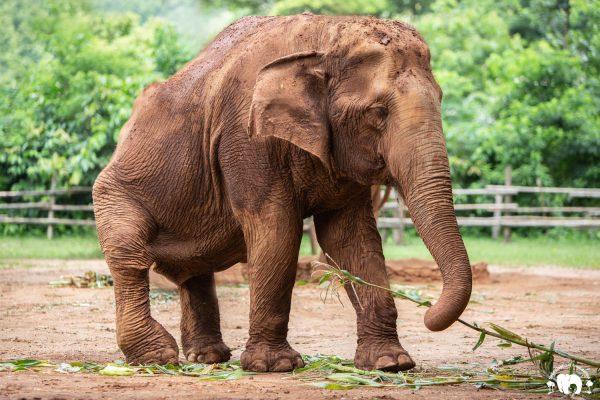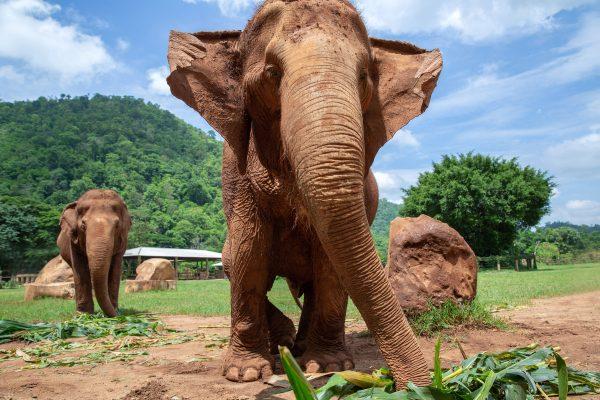 Please scroll through their history and consider sponsoring Medo