Kanchanaburi Trekking Camp

Mae KhamPaeng was born in 1971. She was rescued her from a trekking camp in Kanchanburi in Western Thailand.
Before her rescue, she worked in trekking, giving elephant rides to tourists every day. Now, Mae KhamPaeng lives at Elephant Highlands, where she can wander the mountains and forest during the day; foraging and socializing in a beautiful relaxed environment.
KhamPaeng is best friends with MaePon and these two elephants don't like to be separated from each other. Whenever they lose sight of each other they will trumpet and run to each other. KhamPaeng has a friendly disposition towards people and is enjoying her new life in the mountains where she has much more freedom and is well cared for.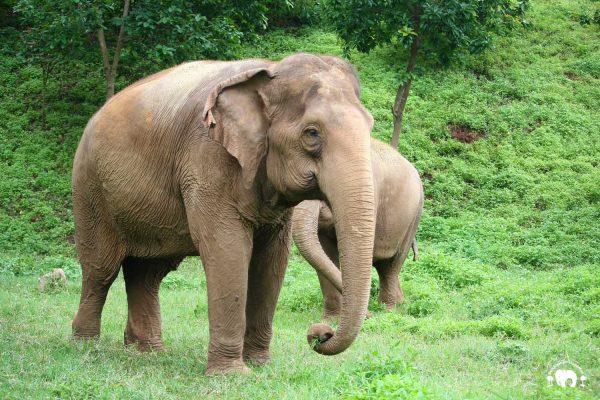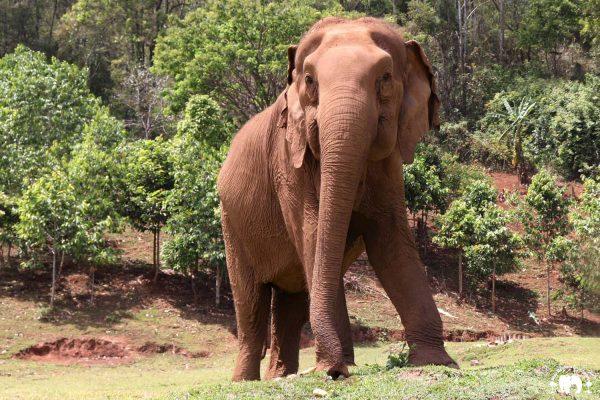 Please scroll through their history and consider sponsoring KhamPaeng