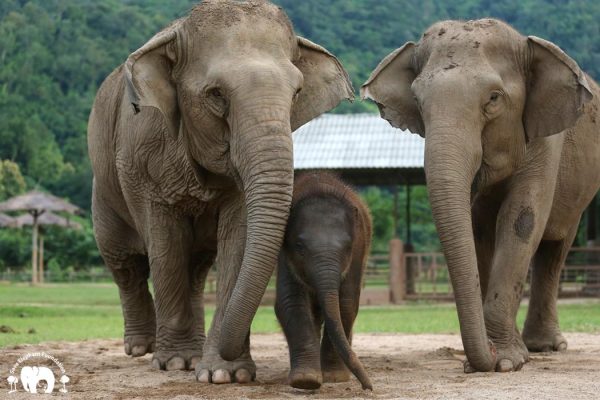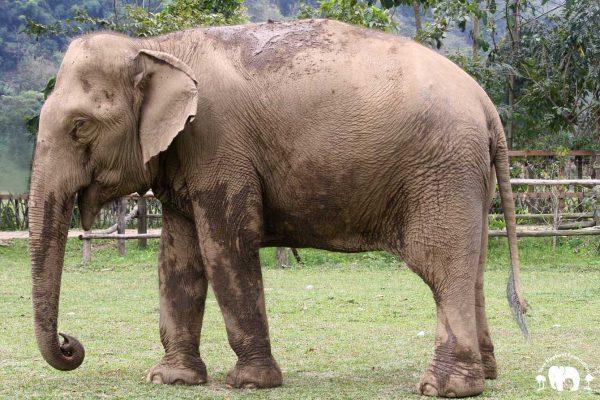 Kham Moon and her baby, Pyi Mai, were rescued from an elephant trekking camp in Chiang Mai in 2020. Prior to her rescue, Kham Moon was required to provide rides to tourists at an elephant riding camp and forced into a breeding program.
Our founder visited the camp and found Kham Moon and Pyi Mai living in terribly bleak conditions. Kham Moon was on an extremely short chain in a tiny concrete pen without adequate space to care for her newborn baby or access to sufficient food and water.
After arriving at ENP, many of our resident elephants approached Kham Moon to become the new nanny to her little girl. Eventually, Kham Moon selected Dmax, one of the seven elephants who was rescued last year. Dmax visited this mother and baby elephant regularly and shared meals with them. They slowly became friends and in time Dmax was chosen as Pyi Mai's new nanny.
They are now inseparable, with mother and nanny sharing the responsibilities of caring for sweet baby Pyi Mai.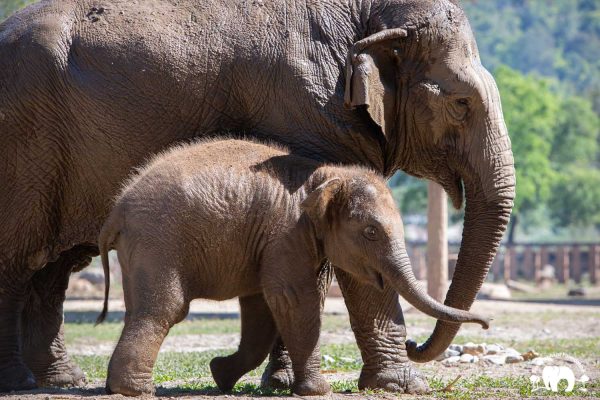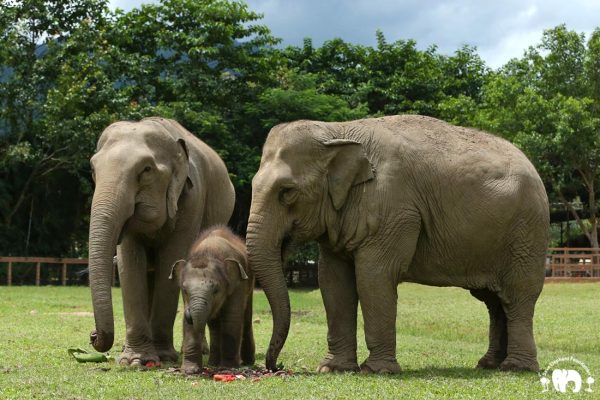 Please scroll through their history and consider sponsoring Kham Moon