Update Tubtim story, please look at her transformation to see how love can change their life.
September 2014 we found Tubtim or Permpoon. Since we rescue many elephants she is the most elephant that we concern of her condition when we have to transport her from South of Thailand to our North region. Tum Tim was very weak and her two back legs can't not move much of lift. We spent a long time to move her and the vet have to observe her condition and travel with her all the way. When she arrive at our sanctuary, no longer after that she looking to join the family. She fall in love with the group of Navann, the charming boy impressed her heart with hope and make Tubtim have the will to live. Our volunteers and all of our staff at Elephant Nature Park kitchen cooked special nutrition for her, Look at her today. Her ribs is gone. Tubtim now become the beautiful old elephant lady again.
Look at Tubtim smiling face, how beautiful she is.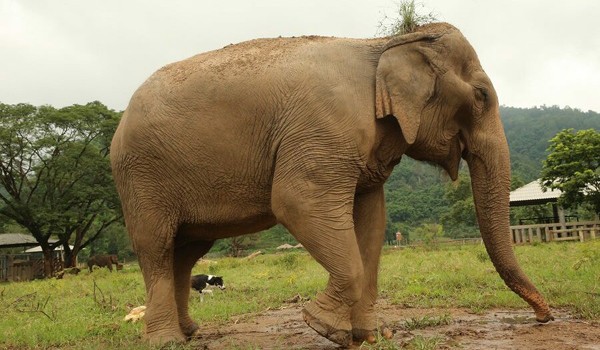 Tubtim looks more healthy today.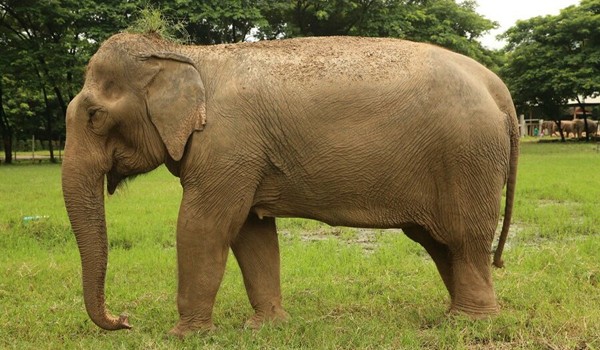 Tubtim always stay beside Navann.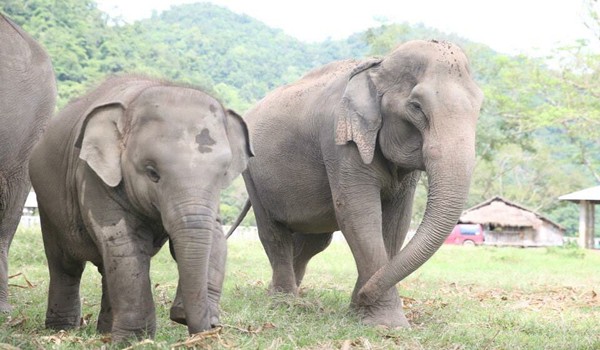 Tubtim join nanny team of Navann.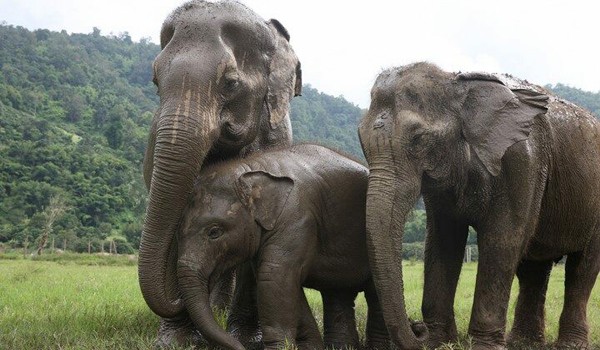 At the first week after Tubtim arrived at ENP, she walked to introduce herself to the different herd.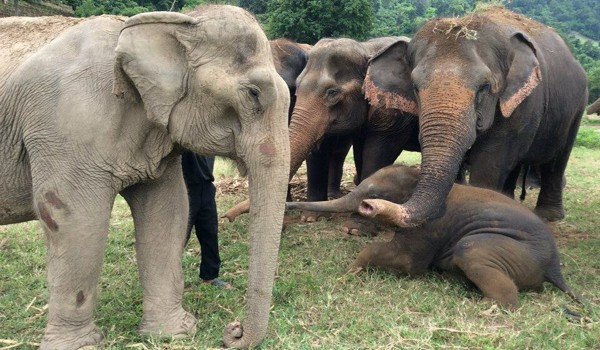 When Tub Tim was staying at the trekking elephant camp.