Pornsawan is the land-mine victim elephant, see how much she was in pain before she arrive Elephant Nature Park.
Ponsawan is one of our four elephants who were the land-mine victims. Before she was rescued, she belonged to the Karen family who took her to work in the illegal logging along the Thai – Burmese border. In August 2011, we received a call to help from the Karen tribe man. He told us that his elephant stepped on a landmine and was in urgent need of help. Eight days prior to her injury she had been working in the deep jungle, and at night she would forage for food. The day of the injury, her mahout had just left her maybe a half hour past days end, and he then heard a loud explosion and the screaming of his elephant roaring in pain..The mahout ran back to see her and he saw Ponsawan stand up and falling down in the midst of settling dust. She was in pain and shock .When the dust settled, the mahout began to think that, if he left her in the jungle she will die surely. So he took the risk and started to walk her back into the village. It was a slow and arduous journey. Ponsawan was in great pain. It took 8 days for them to walk through the deep forest and the mud, to cross rivers and over mountains to where they can reach the road and can phone to us for help.
We responded immediately, an almost 9 hours drive to meet her in Tak Province. When we arrived, we saw her condition to be grave. We called the vet team from the Government hospital TECC to help and we brought her to stay at their hospital. With the good care and special attention from the vet team, Dr. Sittidej Mahasawanga and his staff, her foot improved every day. Her new mahout from ENP – Sopedo – stayed with her from day one, and comforted her, and hug her when she was so ill. Ponsawan has so much will to live and she has such a brave heart. A year later we moved her out from that hospital and introduced her to the herd. She did not hesitate to join the nanny group of Yindee. Today she has become the number one nanny of the little boy Yindee. Love has made her whole life changed, and she has the gentle giant will to live !
Pornsawan on the first week at Elephant Nature Park.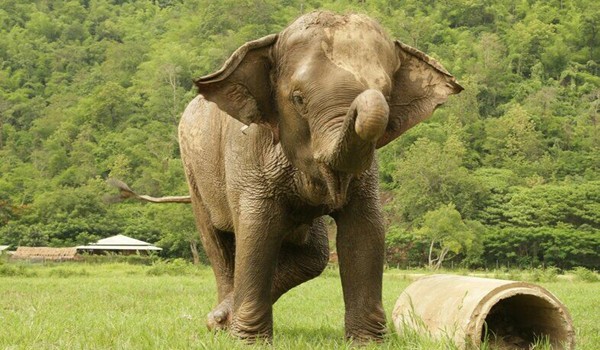 Pornsawan is the number one nanny of Baby Yindee.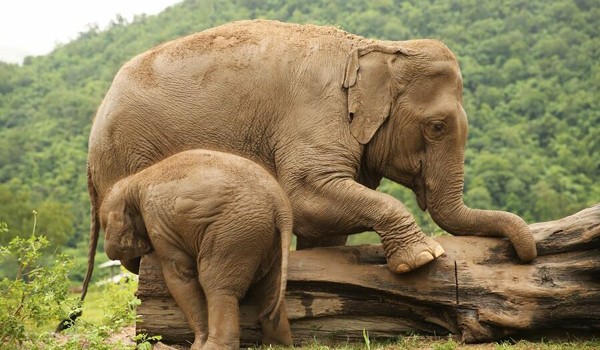 Join the family and nanny group of  Yindee.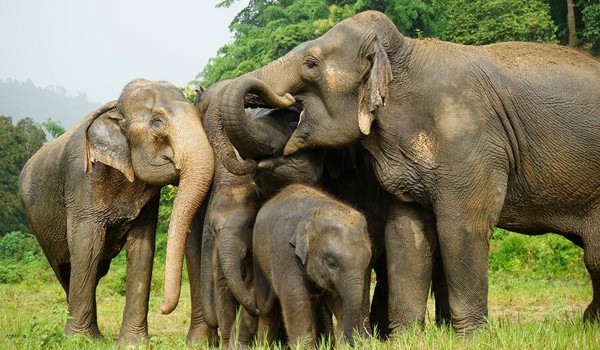 Parnsawan is happy with her new life at Elephant Nature Park.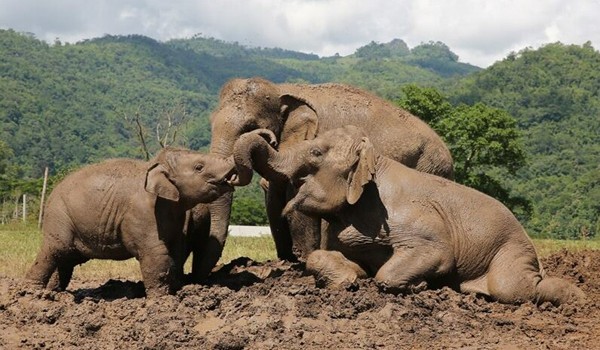 A year later after surgery and medical treatment.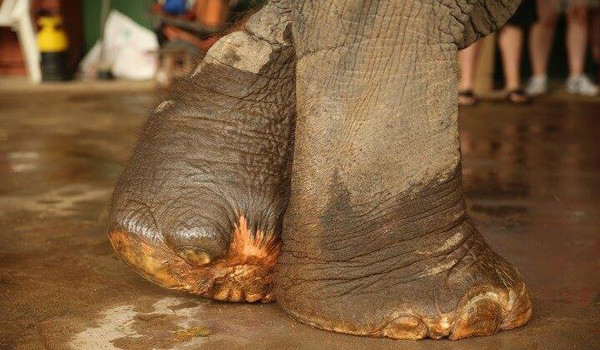 Foot injured from land mine .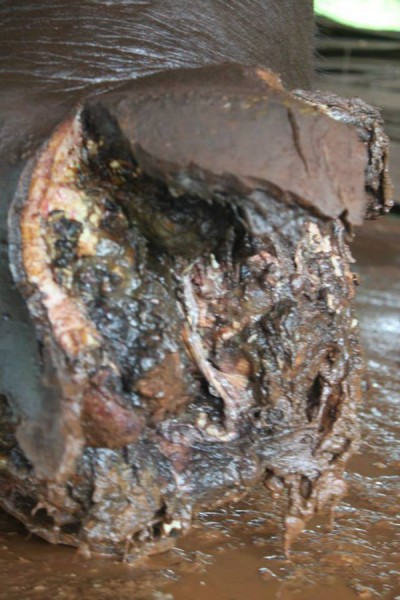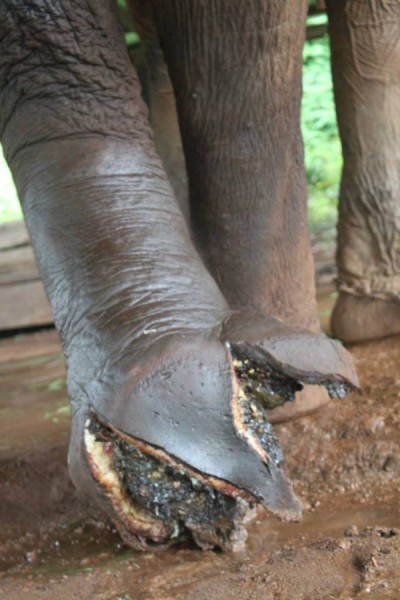 Pornsawan at the first day when she arrived on the road and the village.