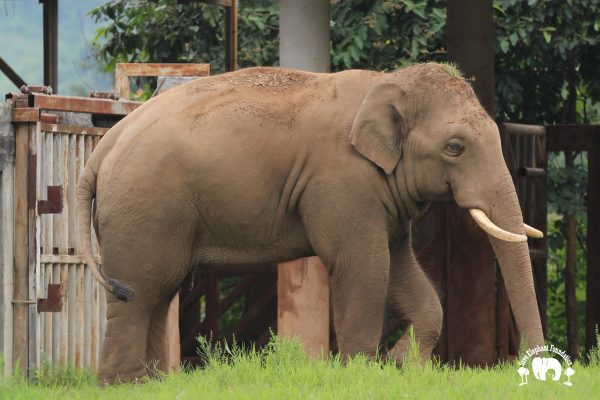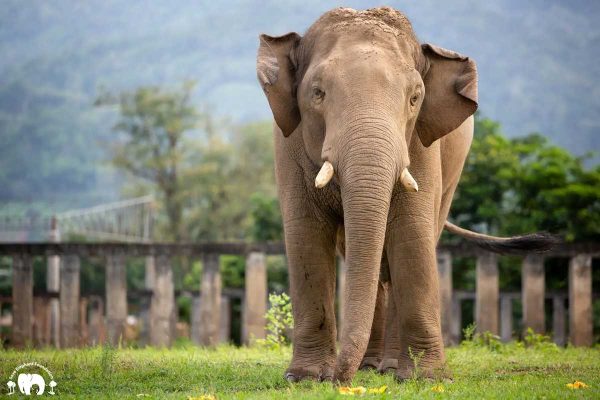 Jungle Boy arrived at Elephant Nature Park in May 2003. He never had his spirit broken and will never work. His mother was a trekking elephant. Thankfully, her owners allowed her maternity leave and Jungle Boy was born at a trekking camp called Elephant Haven in November 2001.
He and his mother Mae Boon Na stayed with us for 4 months, but after this the owner wanted his mother to return to work. Jungle Boy had to follow his mother while she gave rides to tourists.
Thankfully, when he was 1 1/2 years old, Save Elephant Foundation were able to rescue him. His mother was allowed to stay with him at Elephant Nature Park for one year, so he could continue nursing. Sadly, they did not want to let go of Mae Boon Na and she was eventually taken back to work.
Jungle Boy, or otherwise and now known as Thong Suk, acquired a few nannies in his early years, but as he grew older he developed a more serious interest in the females. He is the father of both Dok Mai and Yindee.
Our hope is to be able to release him to a large, forested, protected sanctuary space some time in the near future.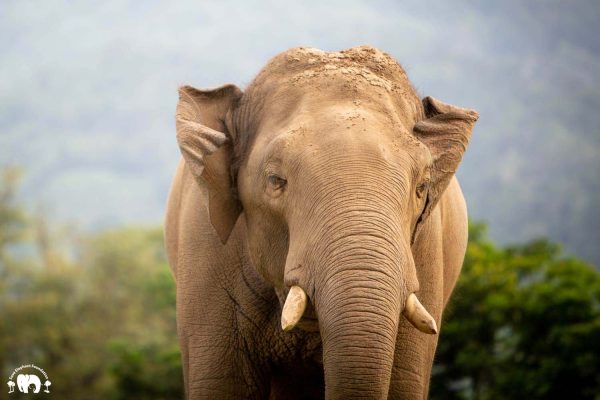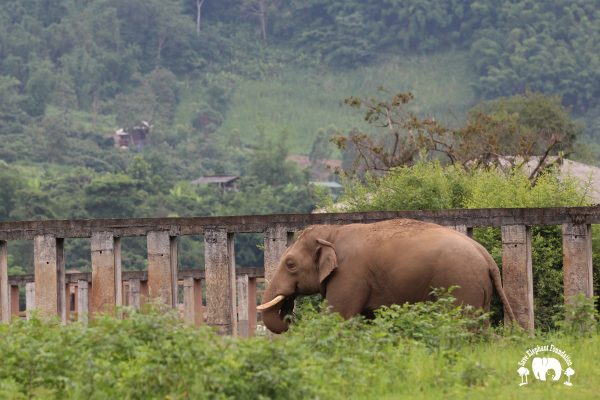 Please scroll through their history and consider sponsoring Thong Suk