Thai Koon was named after the Thai Koon Steel Company, as the late owner, Khun U-Rai, provided the funds for her rescue from Tak Province near the border of Myanmar, known for its logging activity. Her left front foot was injured in a landmine explosion, leaving her with a permanent disability and making walking difficult for her.
Thai Koon was rescued and brought to Elephant Nature Park in May 2014. After being welcomed by the herd, she took her time to introduce herself to all the other elephants. She eventually found friendship with Tilly and Kham Puan.
The three elephants all have disabilities and care for each other so deeply. Each day Thai Koon receives veterinary care for her injured foot at the clinic and when she returns to Tilly and Kham Puan they welcome her back with loud trumpets and rumbles.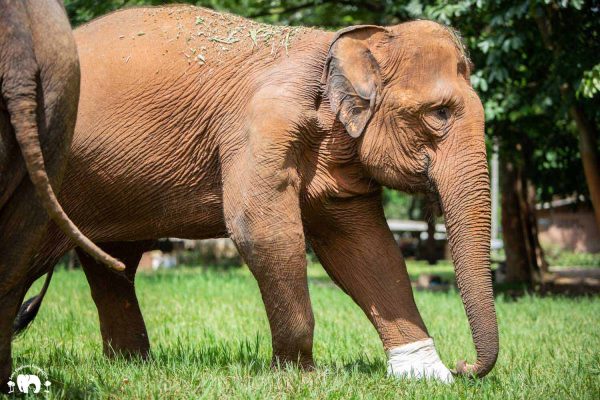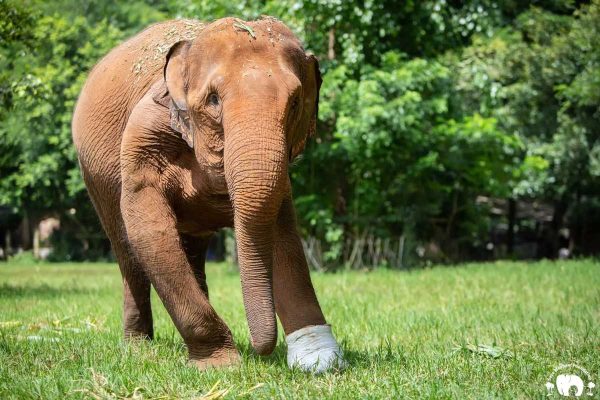 Please scroll through their history and consider sponsoring Thai Koon