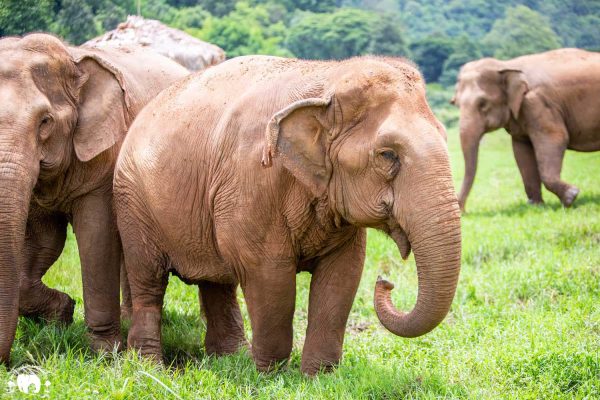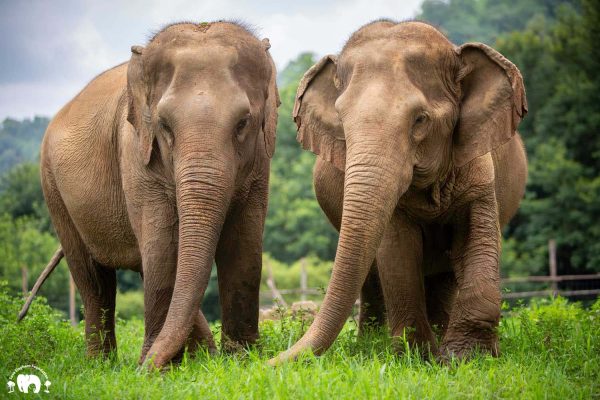 During the COVID crisis, many sad stories emerged about elephants and the people who must care for them. When no income became their everyday reality, the burden on the owner was often too great as they had to provide 300-400 kilograms of food each and every day.
Almost daily we received phone calls from elephant owners asking us to rescue their elephant. Within three months, owners of over one hundred elephants asked us to save their elephant from this difficult situation. Many elephants were sold, changing from one harsh hand to another. Often the owners didn't want to sell but felt that there was no alternative.
Rattana Kham came to us for another reason. She was injured. During COVID, as is the case in so many camps, she had no job and was chained for many months with other elephants. Boredom and frustration fostered aggression, and elephants were at greater risk of harm. Rattana Kham was on a short chain and could not escape when injured by a bull elephant at the tourist camp where she was formerly working.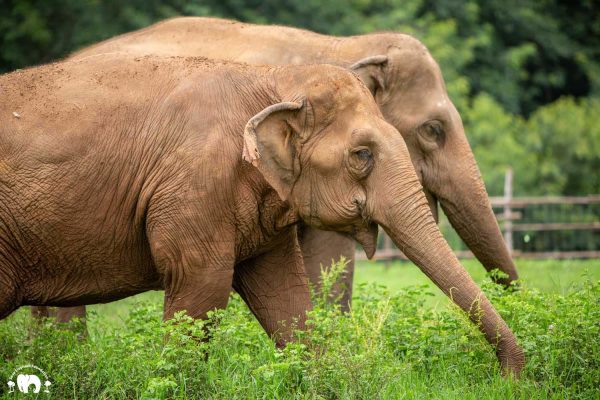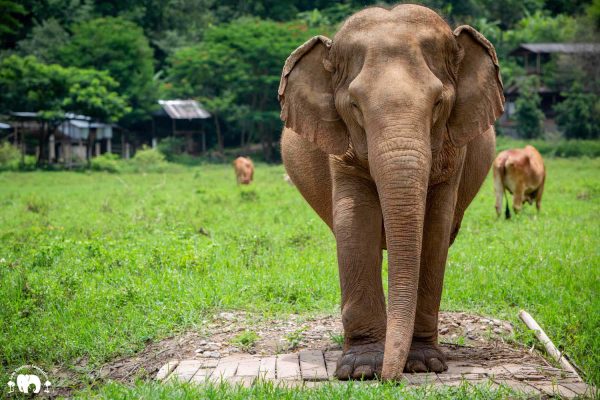 Rattana Kham is one of the lucky ones. She was helped by Pra Arjarn Moche, who provided the donation allowing her freedom, and by Warattada "Meow" Pattarodom who organised funds for her shelter so she could be cared for in the sanctuary of Elephant Nature Park for the rest of her life.
Located near Elephant Nature Park, her 4.5 KM walk which took 4 hours was a quite a journey to freedom in itself. It was the first time she didn't have a chain around her neck or ankle. Shortly into the walk, Lek, Meow and the ENP team noticed something very wrong in her gait and movements – walking so so slowly and stopping only after three to five steps. She was also famished and foraging on everything in her path, even foliage elephants don't normally eat. It was thought that she had injuries to her back legs. After x-rays, the vet determined that she had a broken bone in her left front leg, a broken foot bone, and damaged soles of her feet. It was no wonder that it was painful for her to walk, especially on the rocks and uneven terrain. This is the result of years of mistreatment and being forced to stand on concrete.
Since her rescue on October 18, 2020, our vet has provided calcium and Vitamin D on a daily basis, and her bones and feet are healing well. During her first night at Elephant Nature Park she was accepted by new friends, Aeung Kham and Hom Nuan, both also rescued thanks to Meow.
Rattana Kham loves playing in the river, taking mud baths, and talking to her friends. She is quite possessive about her food, so her friends leave her to eat alone. Her days of sadness are over. Becoming an elephant again is her journey.
Please scroll through their history and consider sponsoring Rattana Kham