Saree joins her new elephant family.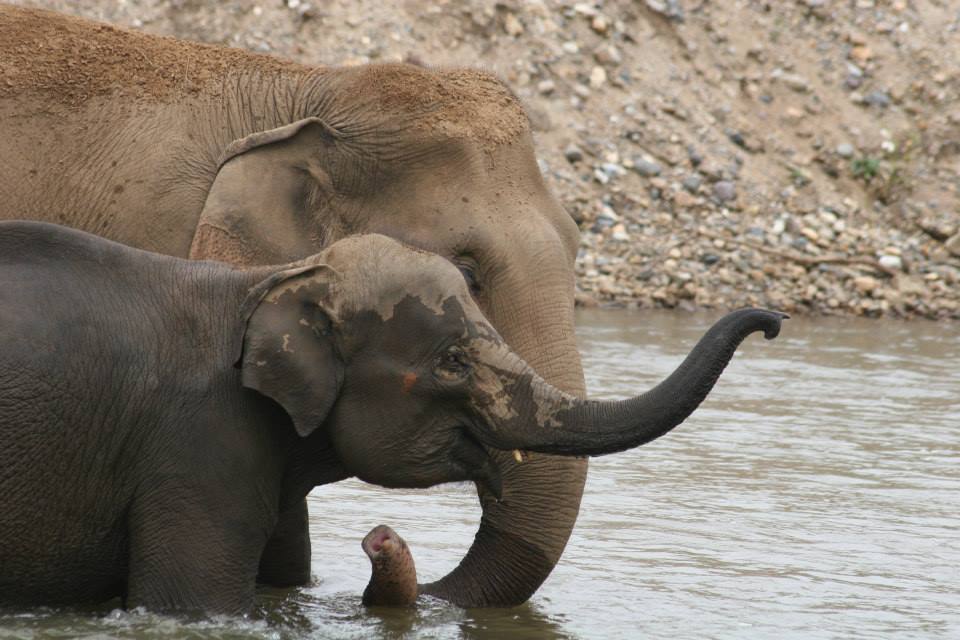 Since we have rescued elephants to our sanctuary, most of them arrive with huge mental issues. Most need time to heal with therapy. The wounds and scars on their hearts sometimes makes healing difficult. It doesn't matter that we are the human trying to give or pay back with love, supplying to their needs. Some elephants still hesitate to trust. At our sanctuary, we strongly believe that only the elephant will understand each other and heal, better than human can do, so we allow them to form family groupings as they choose. We let them join a herd and let them heal each other.
For our latest rescue, Saree, her life yesterday and today is like day and night. She used to work to make money for her owner but she no longer needs to work again, she is now happy with her new family . She now has KhunDej and Dani to fill her life and can bring her life again.