Our beautiful old lady Jampaa the nanny of Yindee passed away peacefully at her forever home.
Mae Jampaa was born around 1954 and her name means 'Magnolia'. She is an old blind logging/trekking elephant rescued in 2009 by father Lorne and mother Christine Thomson. She had the same owner for most of her life, working in the legal logging industry until 1989, and then illegally for a short time afterward. She then worked in trekking until coming to live at ENP. She is very protective of her much younger best friend – Mintra, especially since the passing of their other friend Mae Dta Keow in late August 2012. With Mintra giving birth to Yin Dee in August 2013, Jampaa has become a gran-nanny, along with Porn Sawan, Malai Tong and Jarunee.  Despite her blindness, this older gal is quite confident and tries to push other elephants away from her family group. She has a strong bond to her small family.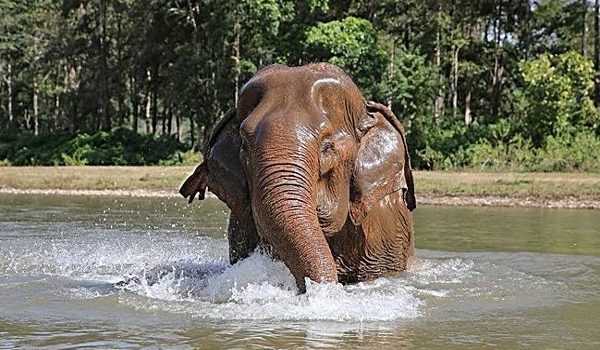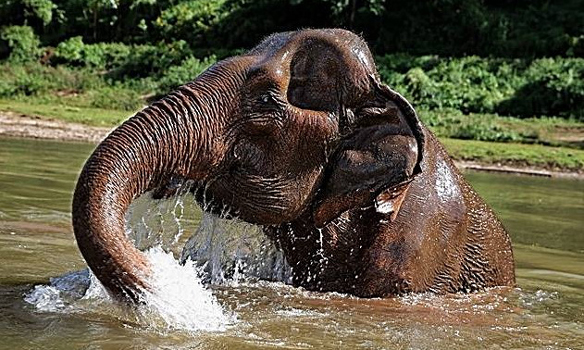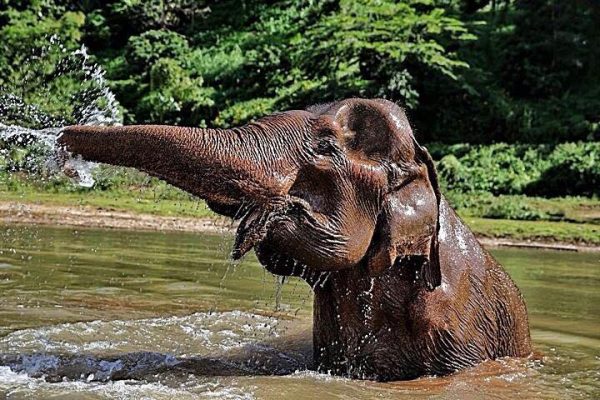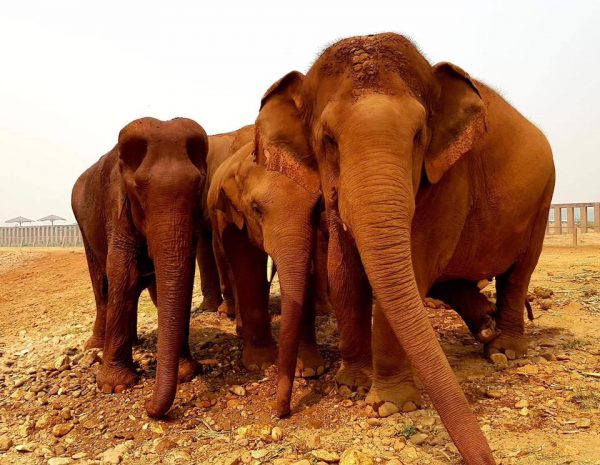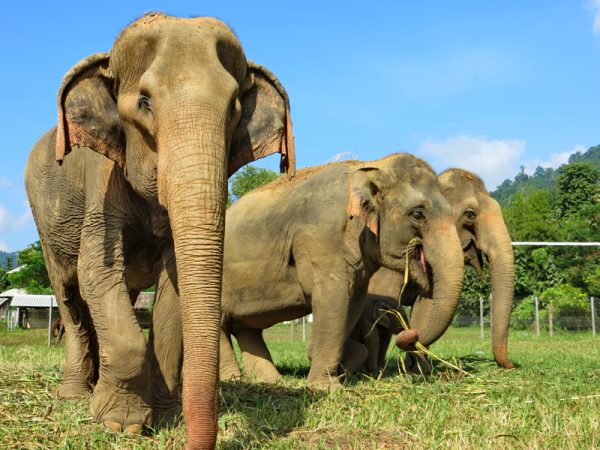 Jumpaa said good bye to us yesterday. Last year she lost the last of her teeth. Eating became difficult and she had some weight loss but we were able to keep her well with special soft foods made for her to help with digestion and energy. The last couple of months, with the weather so hot and the air quality poor, she began to reveal her age. Some days she couldn't walk to the field with her herd, receiving fluid therapy at the shelter, yet other days she overcame her troubles and found the energy to be with them. She loved the time spent with her family, even her legs weakened. Last month while walking to the river she had a fall. Her family was clearly very concerned about her. Since that day she walked quite slowly but still wanted to follow the herd. Every day we supported her with IV fluid.
She passed peacefully in the morning of 27 April 2019. When we prepared her for burial, her herd came to grieve with parting words and sorrow. Grief and mourning was tangible, especially Pornsawan. And the young boy Yindee could not accept the loss, trying to push and kick his nanny to stand up. The herd stayed with her long after the ceremony, kicking the dirt, touching and straddling her body with vocalizations seldom heard. Their sorrow interred, no doubt they will tarry at the site for some time until sorrow remembers the light.
RIP our beautiful girl. One decade of your life knew the joys of being an elephant. Thank you for your time with us. You are one of our treasures. You are missed by us truly.