Our herd has started to grow bigger, Mae Koy and Maliwan join Yindee's herd.
We received the contact from the elephant's owner who lived in Koh Chang (located around 300 kilometres east of Bangkok in Trat Province) for helping to take 2 elephants to stay at Elephant Nature Park due to the crisis of Covid-19 in Thailand, with no tourists they do not receive income and cannot afford the care for their elephants. The two elephants were skinny because the lack of food and supplements. On 03rd June 2020, Mae Koy (50 years old), and Maliwan (37 years old) were on the way to Elephant Nature Park. It was a long journey. The elephants have been on the truck since 5.00 am. We crossed the ocean by ferry from Koh Chang to the main land. Fortunately, it was not a hot day but heavy raining. The trucks stopped to give food and water to the elephants and let them take a rest. The two elephants were very calm and easy to travel. They did not show signs of being nervous. Our vet, Dr.Tom was on the truck to monitor the elephant at all time.
On 04th June 2020 we finally arrived after a long 30+ hours journey. The journey went well, but it was such a long time to be on the truck. We were all exhausted. The ladies were very happy to have their feet back on the ground. At that moment they arrived to the park, their freedom and peaceful life started. Both of them enjoy abundant food with good variety, and a chain free life.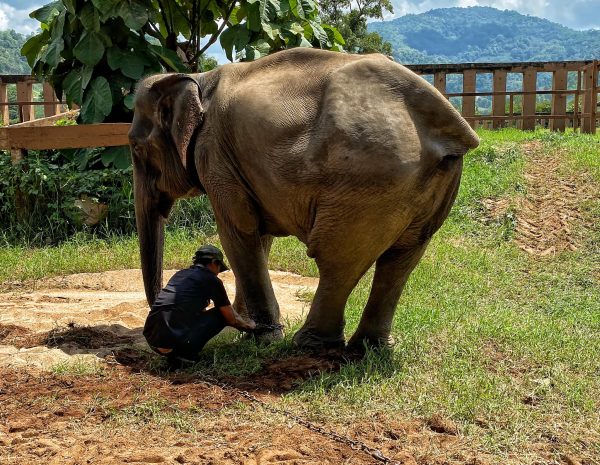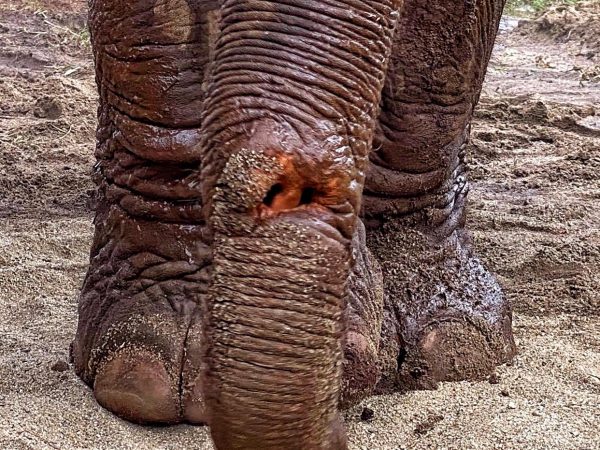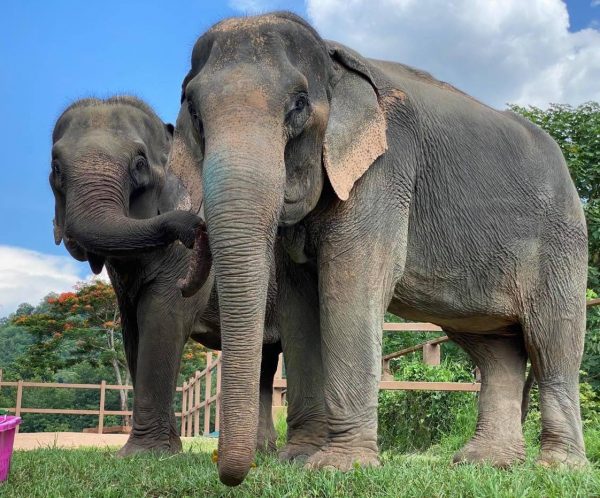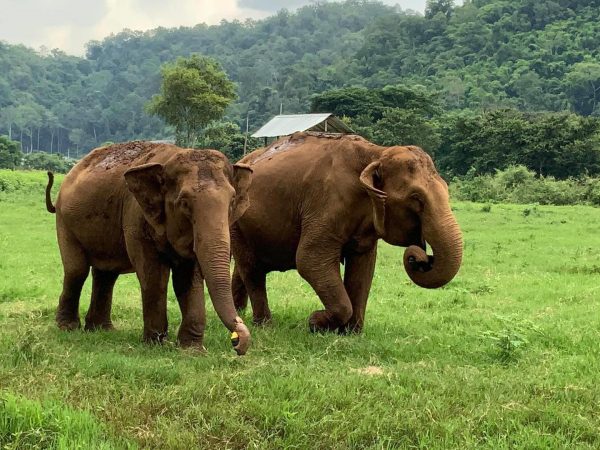 Mae Koy and Maliwan, have been living at Elephant Nature Park for some time because they were starving and in terrible condition. They are having better life, their health getting better and stronger. The owner wanted to return to Surin province, taking them back to a life of slavery. Our founder, Lek Chailert was able to convince him to allow them to continue living with freedom and dignity. The owner still want to return to his home in Surin and would like to take Mae Koy and Maliwan to live there in the same city he is in.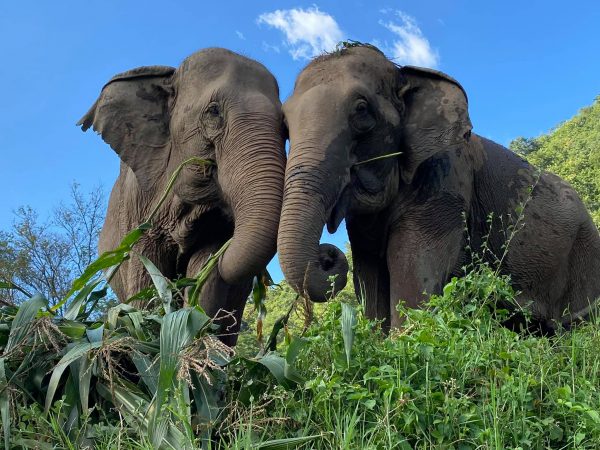 After a lengthy discussion with the owner of both elephants, and with the clarity of sharing images of Mae Koy and Maliwan together with the herd of Yindee, the owner has agreed to let them remain with us at Elephant Nature Park, instead of returning to Surin and sell her to the riding business. We would like to thank you to Dina Khan who helped to secure Mae Koy's freedom, to remain with the herd and stay safe at ENP for the rest of her life . For Maliwan, the owner has allowed her to stay with her friend until another decision is made in the future post-coronavirus crisis. In the meantime, Gentle Giant's Stay Home project is willing to supply the foster funds to the owner for Maliwan to remain with us.
Thanks again to Dina Khan for your distinct effort to free Mae Koy. Her life is safe now with her new family and a life as she deserves.Thank you to Gentle Giant's Stay Home project for helping to keep Maliwan with her old friend. Together we are making a difference !
During this unprecedented time brought on by the Covid-19 pandemic, we'd really appreciate your support with supplementary fruits for our herd :
Elephant's Fruits Bucket