Finding Freedom Through Family
Elephant families form some of the strongest bonds in the animal kingdom, bonds which can last a lifetime. To elephants in captivity, family and friendship brings companionship and comfort. At Elephant Nature Park, small herds have formed who now see each other as family and friendships have blossomed which show an elephants capability of deep love and loyalty.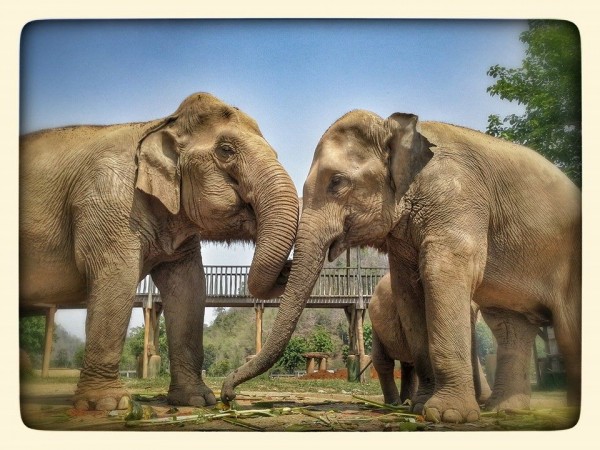 With 5 different family groups at Elephant Nature Park, one example of the bonds that can form amongst elephants is that of Khun Dej, Saree and Dani. As the only family group who are not related in any way, the love between this small herd can be felt by all those who observe them. When Khun Dej arrived at Elephant Nature Park in October 2014, he quickly caught the attention of 40 year old Dani, who left friends Bua Loy, Mae Boon Ma and Lucky in order to care for this young calf. At only 4 years old, Khun Dej required the care and lessons that Dani would provide. Her love for Khun Dej meant that the two would soon form a mother and son relationship. A month later in November 2014, the arrival of young Saree would bring with it another member to this small herd.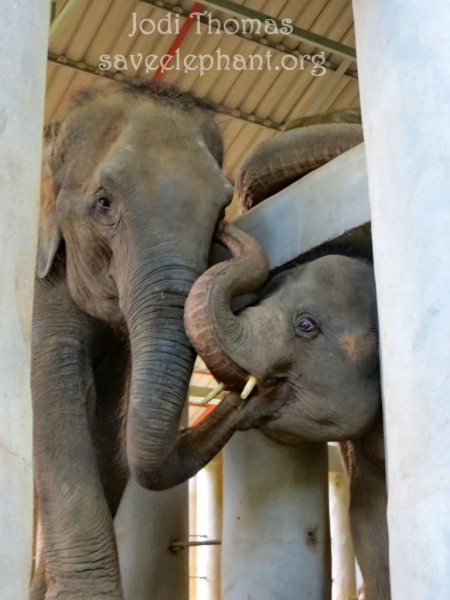 Having been through so much in her short life, Saree arrived to at ENP full of fear. The continuous attempts by young Khun Dej to meet Saree through their chain free shelters were ignored at first, until this untrusting female found herself unable to resist this young little bull who was so eager to see her. Saree soon became a big sister to Khun Dej and daughter to Dani.
Having all lost their families, this small herd finds comfort in one another. Khun Dej now has two older females to protect and nurture him and Saree has not only adopted a little brother to care for, but she also has a mother figure to look up to. As number one nanny to both Khun Dej and Saree, Dani does take time to be independent. While the her 2 young elephants play together, Dani will often travel around the park to meet with old friends. Although her family is now her number one concern, Dani has not forgotten her friends whom she spent so many days with and still takes the time to meet with them.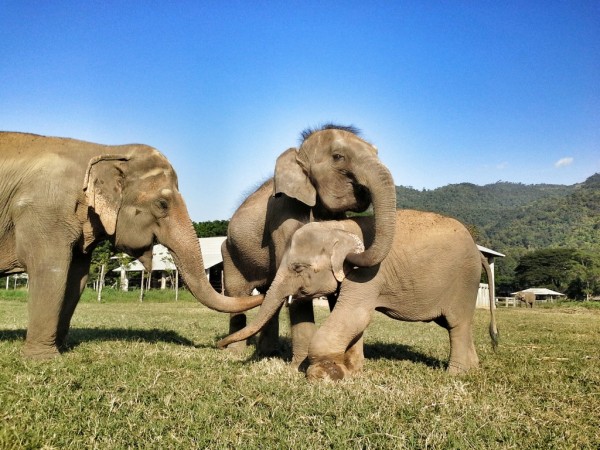 This herd is living proof of the bonds that elephants form with those that they love. Although rescued by Elephant Nature Park, it can be said that it was the love of Khun Dej and Dani that saved Saree. An elephant who has transformed from feeling only fear and loneliness to a young nanny who is now surrounded by a family that she desperately needs. It is the love and playful nature of this family that allows them to remain wild at heart.