A beautiful transformation of KhamPaeng, the elephant who was rescued 3 months ago.
Kham Pang is an older elephant in her 50's, who was rescued from a camp along the Myanmar – Thai border where she did elephant riding for about 12 years. When the owner of Kham Pang called, asking for help, due to the financial crisis relating to the pandemic of Covid-19, we decided to rescue Kham Pang. Funds from Gentle Giant were provided to rescue her. The journey from there to Chiang Mai took about 18 hours.
We purposed to rescue Kham Pang for the companionship of an elephant named Sa Ard who stays at Pamper A Pachyderm project under the assistant of Save Elephant Foundation and Elephant Nature Park. Sa Ard lost her close friend – Happy last month. Sa Ard is blind, and had stayed together with Happy for a long time. Happy was her best friend, her eyes and her protector. When her friend died, Sa Ard lost her confidence and hope. She has fallen down a couple of times since. Pamper A Pachyderm is a project just down river from Elephant Nature Park. Whenever help is needed, we will send our vets or mahouts to assist and take care the elephant right away.
After travelling for several hours, Kham Pang arrived safely at her new home, where she met her new friend Sa Ard, who had been alone for a few weeks following Happy's death. After Kham Pang walked down off the truck, Sa Ard sent out a low rumbling sound to welcome her. Not long after, Kham Pang walked over to talk to Sa Ard and they both smelled and greeted each other. Sa Ard and Kham Pang have been together for 3 months now, and whilst they are still getting to know each other, they are slowly becoming friends.
Thank you everyone who get involve Kham Pang's rescue, this is the great support to provide the new life to this beautiful lady. Thank you Muoy Khamwichai for the good care of Kham Pang and Sa Ard. These two elephants are in the good hands now.
If you would like to contribute to Elephant Nature Park to help us take care the elephants, please click :
Contribution to Elephant Nature Park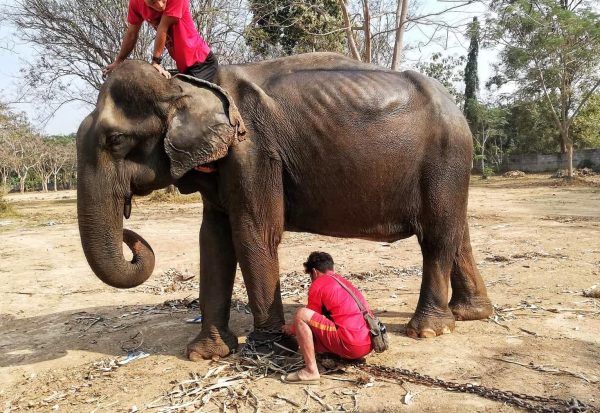 Before rescued, Kham Pang got chain off to start the new life.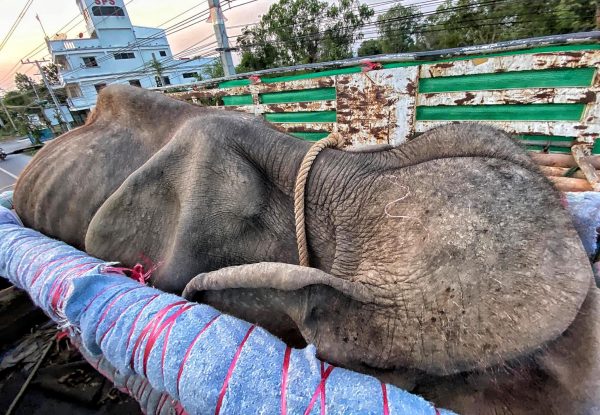 Kham Pang was on the truck, taking the journey to her forever home.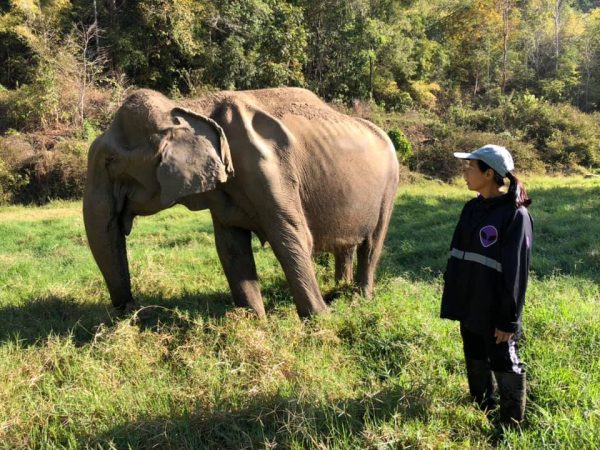 First arrival, Kham Pang was very thin and weak. Muoy Khamwichai watching her while she was roaming free at Pamper A Pachyderm project.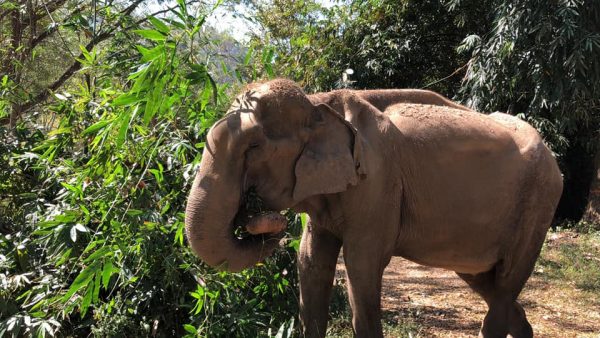 Kham Pang tested the fresh young bamboo leaves.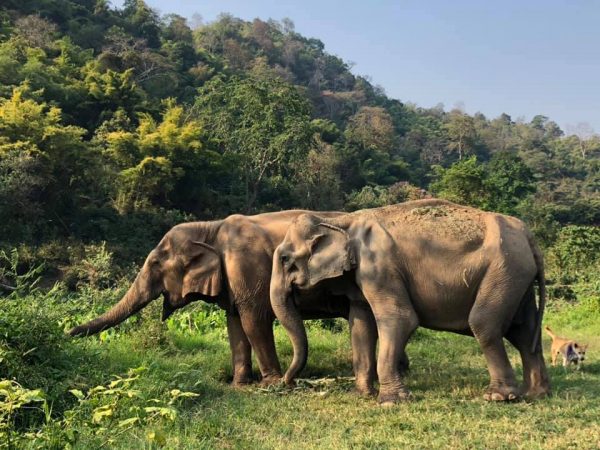 Kham Pang followed Sa Ard for grazing.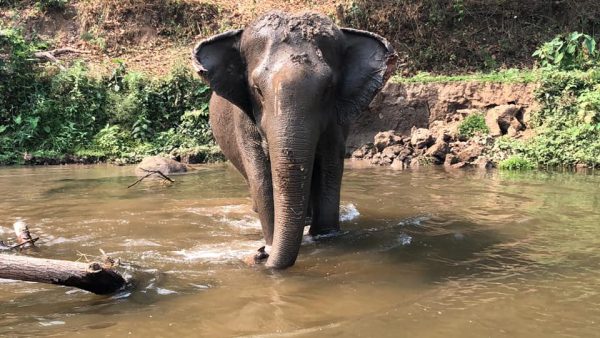 Kham Pang enjoyed refreshing in the river.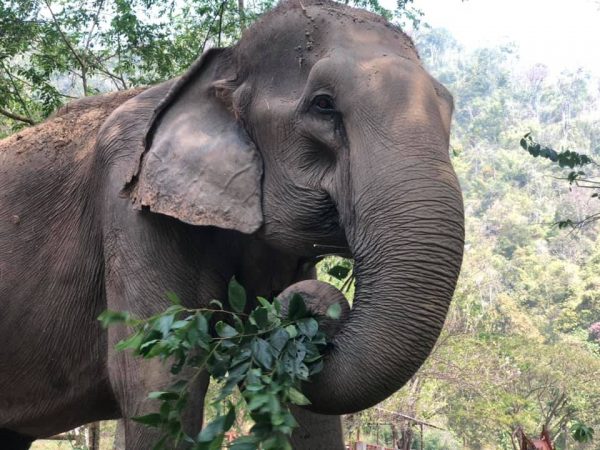 Kham Pang loves young fresh leaves.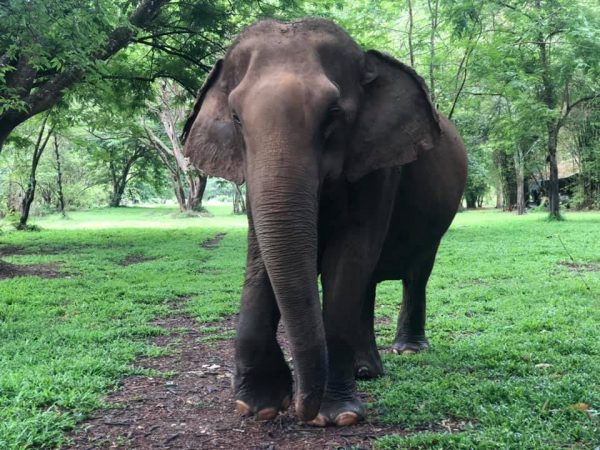 Kham Pang has gain weight after only 2 months living at Pamper A Pachyderm project.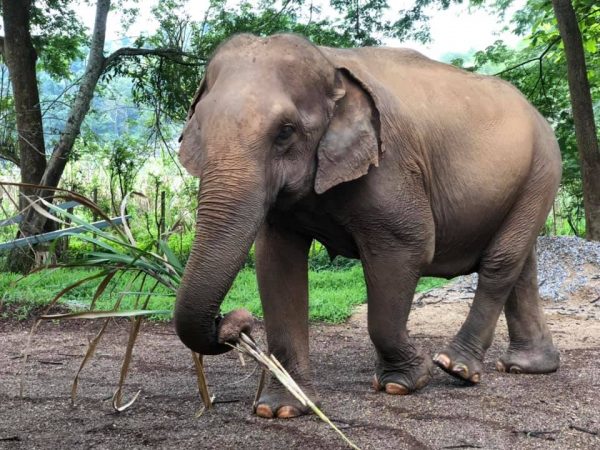 Kham Pang is stronger and healthier.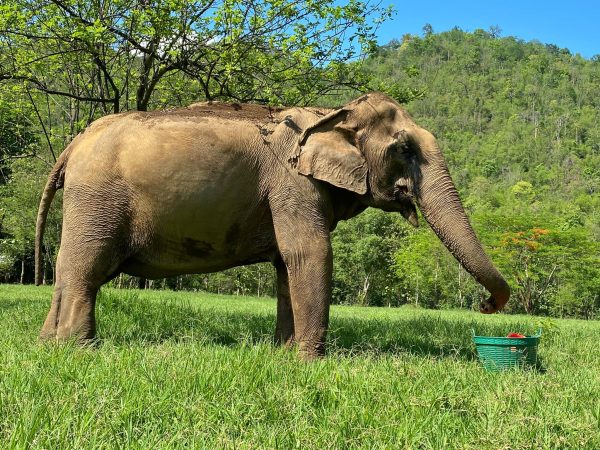 Kham Pang eating juicy watermelon provided by Muoy Khamwichai.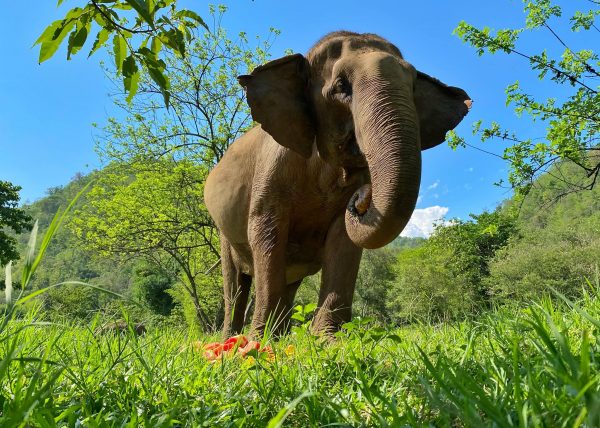 Only 3 months, warm love and good care can change the skinny lady to become a beautiful elephant.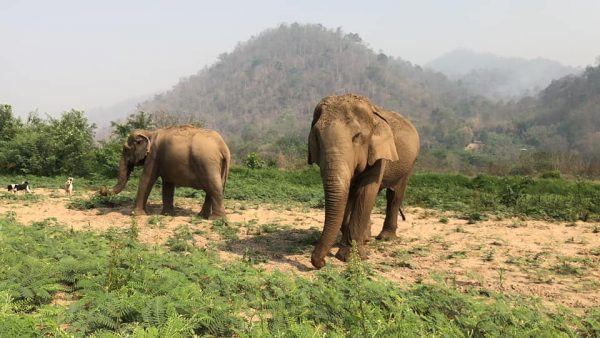 Kham Pang and Sa Ard roaming free with the protection from their guard dogs.