Happy Birthday to DokMai and FaaMai
Two of our beautiful girl's Birthdays this month – DokMai on April 6th (she is now ten years old), and FaaMai on April 17th (she is 14 years old).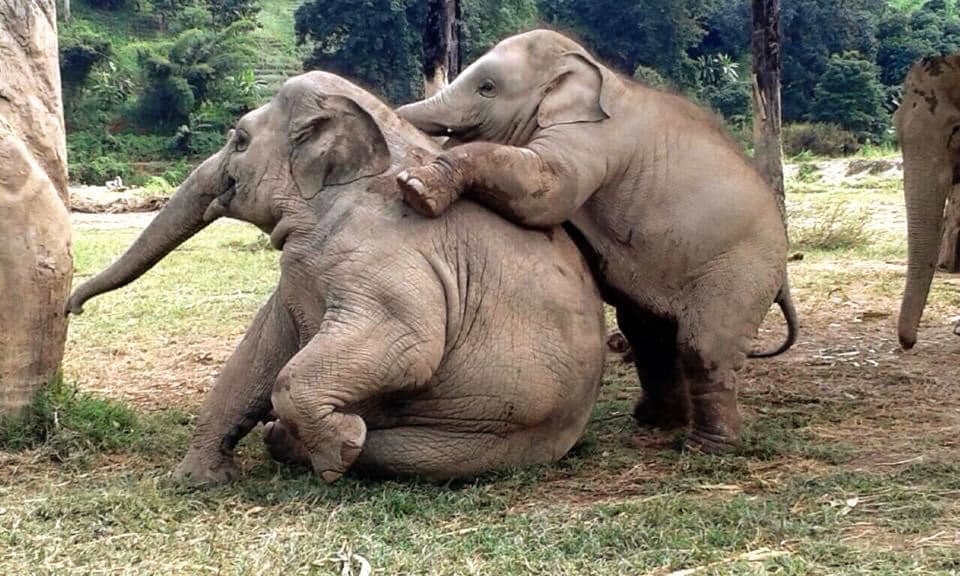 Most elephant owners believe that elephants need training to become tame, but both FaaMai and DokMai have proven that an elephant herdsmen's beliefs are not always correct. Neither of them have been through traditional training or forced in any way. They were gentle from the beginning and remain so to this day, gentle toward all life around them. Thank you to all those who contributed cakes for our lovely girls. Happy Birthday to DokMai and FaaMai . You are so precious to us !