Happy 1st Birthday baby Chaba
Happy Birthday to our sweet little girl, we wish you a beautiful day with good health and happiness forever.
Baby Chaba is a female Asian elephant.  She was born May 17, 2021 to Bun Ma. Baby Chaba was severely underweight and malnourished because her mother's milk dried up due to lack of nutrition.
On August 8th, 2021 our founder, Lek Chailert was contacted by an elephant camp owner to help rescue a mother and baby, bringing them to live under the care of our organization. The camp owner has been unwell for almost one year, and during this time he have to leave the camp and his elephants under the care of the others. The owner has chosen to let this mother and baby go because he concerns about the baby's health. They are a young mother and her first child. For that situation, the new mother have a difficulty when she lived alone without any support from the herd to take care her baby. The condition of the baby elephant was not so good, with a lower body weight than normal and her behavior is lethargic and abnormal.
The mother's name is Bunma, who is 16 years old. She is too young to be a mother without helper or nanny. Before COVID-19 pandemic, she was employed in the elephant show, performing and painting at the camp. On 17th May 2021,  she gave birth to her baby girl, Chaba. Since giving birth, the mother elephant has been chained in a small kennel with her baby and clearly seen that she was living under stress.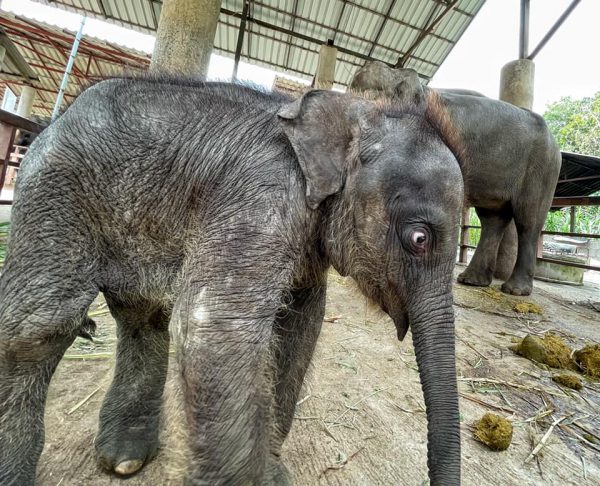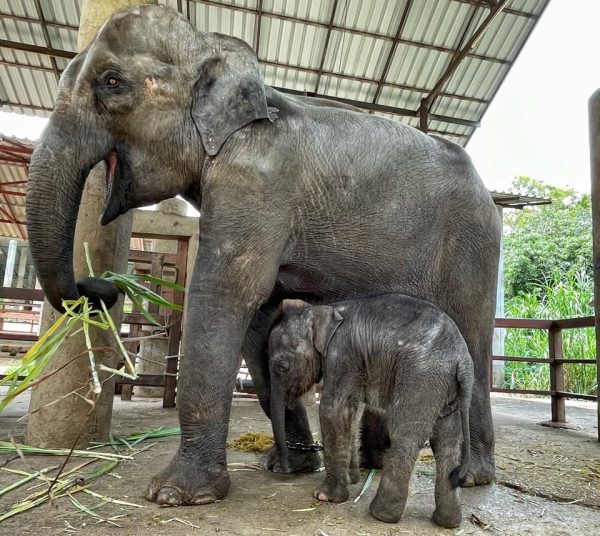 Gratefully, with the kind support from Noelle Weiss, we are able to rescue baby Cha Ba and her mother, Bunma to live with freedom at Elephant Nature Park. On 11th August 2021 we could bring baby Chaba and mother Bunma to the park. At first, we planned to bring them to the park by the truck but the mother, Bunma refused to go on the truck. To alleviate her stress, we changed from the original plan and decided to walk. The journey was without incident, only Bunma panicked somewhat from the sound of cars along the way.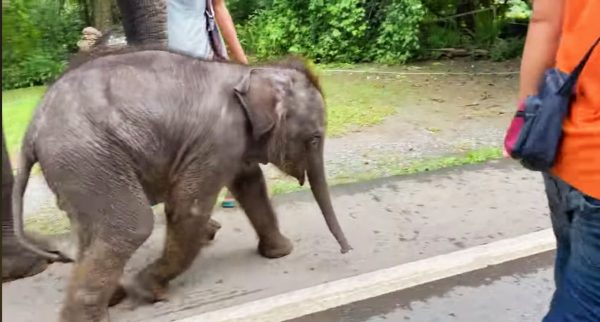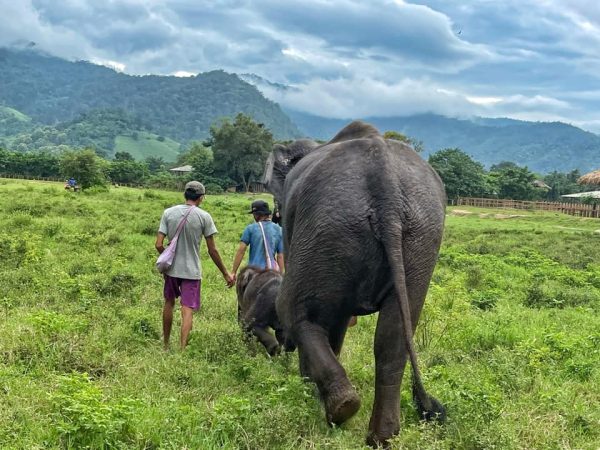 Baby Chaba and Bun Ma started the journey to their freedom on 11th August 2021.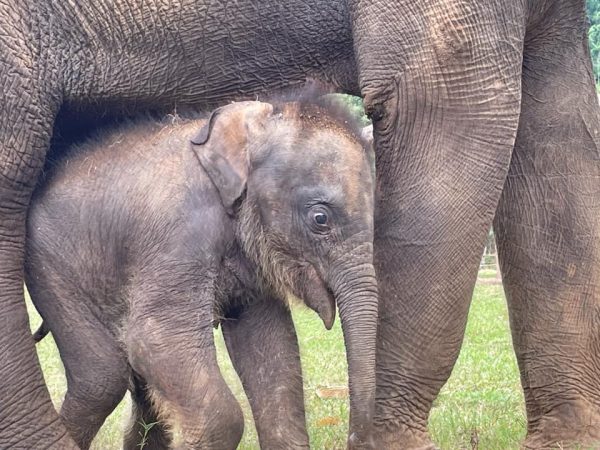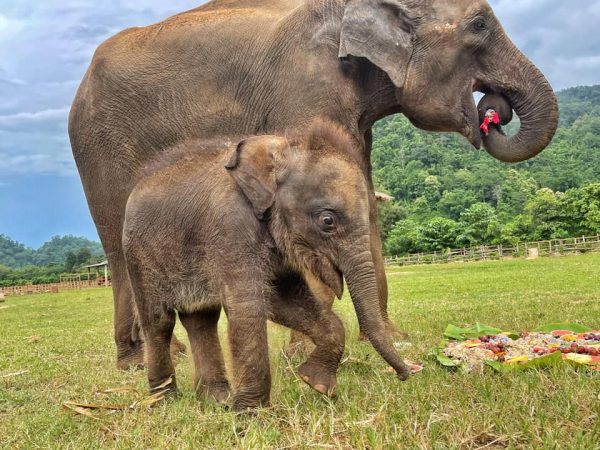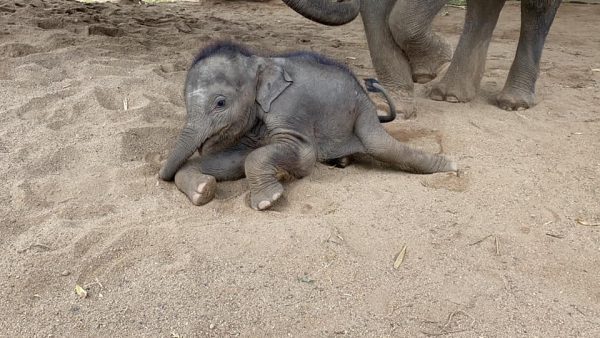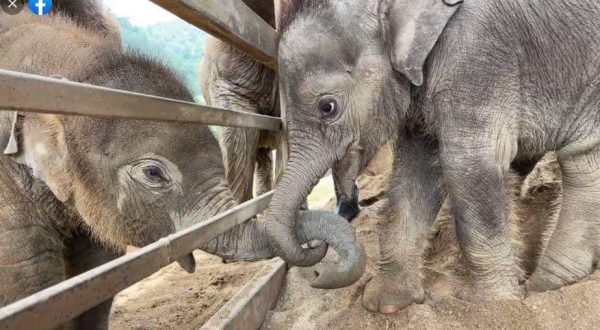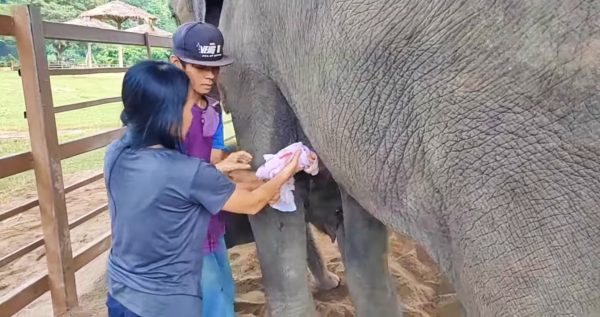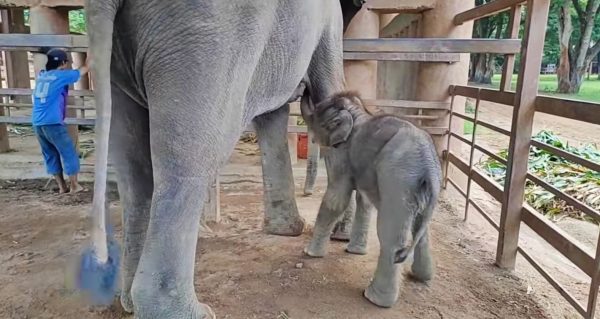 Only 1 week living at the park, baby Chaba was stronger and more playful.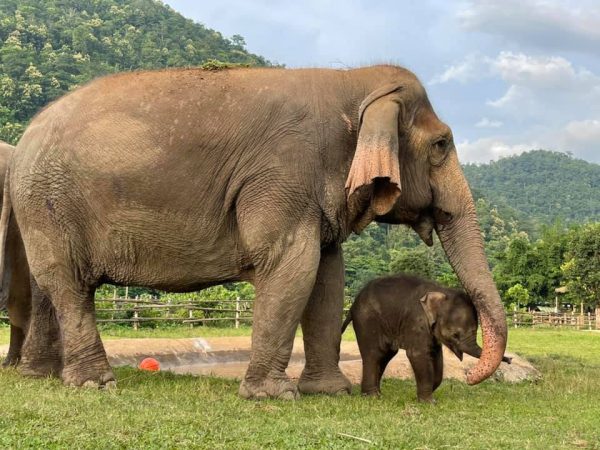 After 2 weeks since they arrived the park, we took Bunma and Chaba for a short walk to relax the mother.
The little girl, Chaba is getting stronger and more playful after she live at the park for 1 month.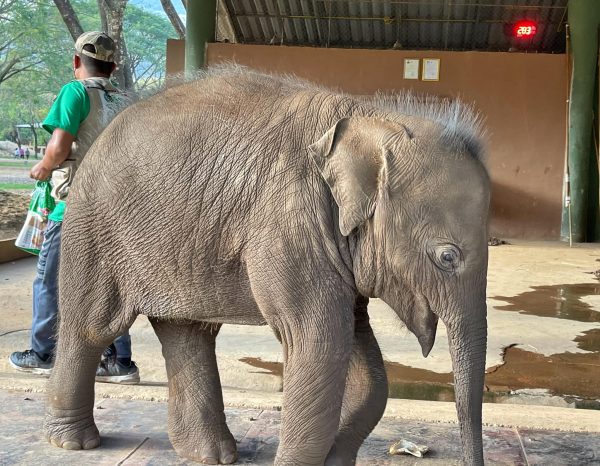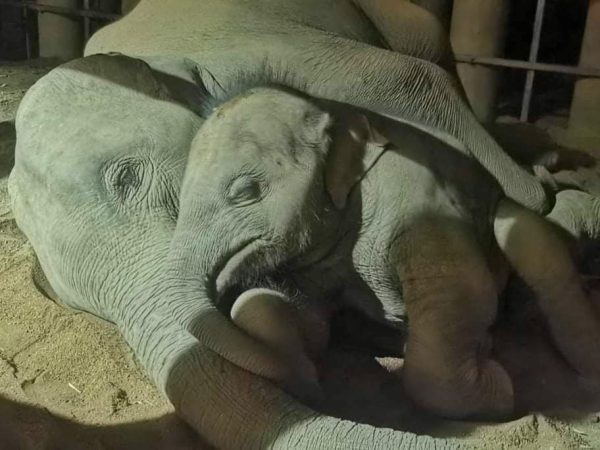 Kham Moon, Pyi Mai's mother allows baby ChaBa to drink her milk.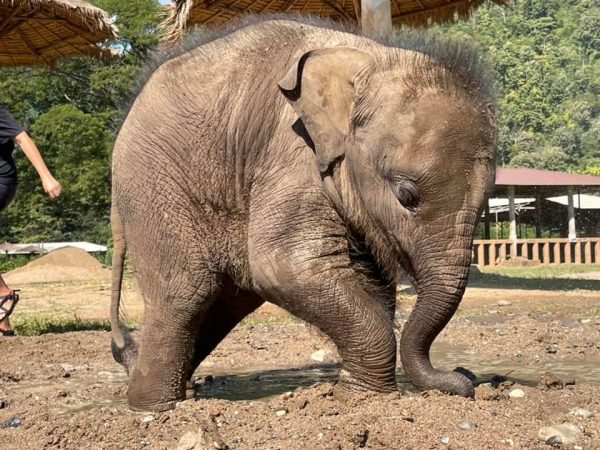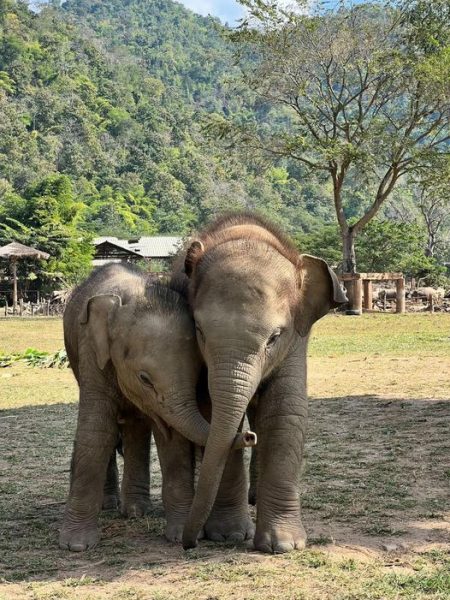 Pyi Mai & Chaba love to play together for hours.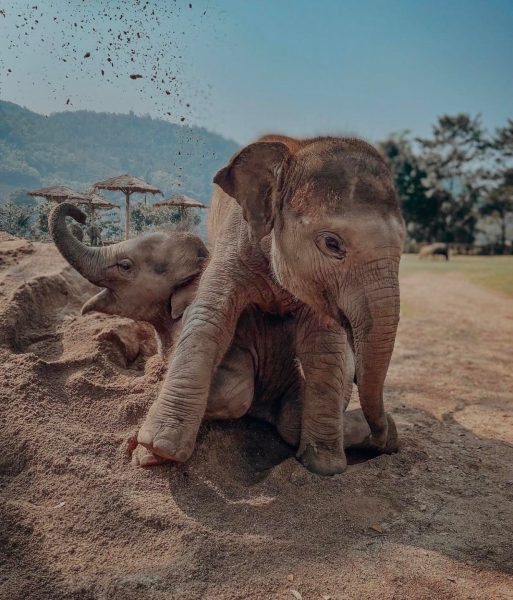 BunMa and baby ChaBa enjoy their life freely everyday at Elephant Nature Park.
.