PyiMai 1 year Rescue Anniversary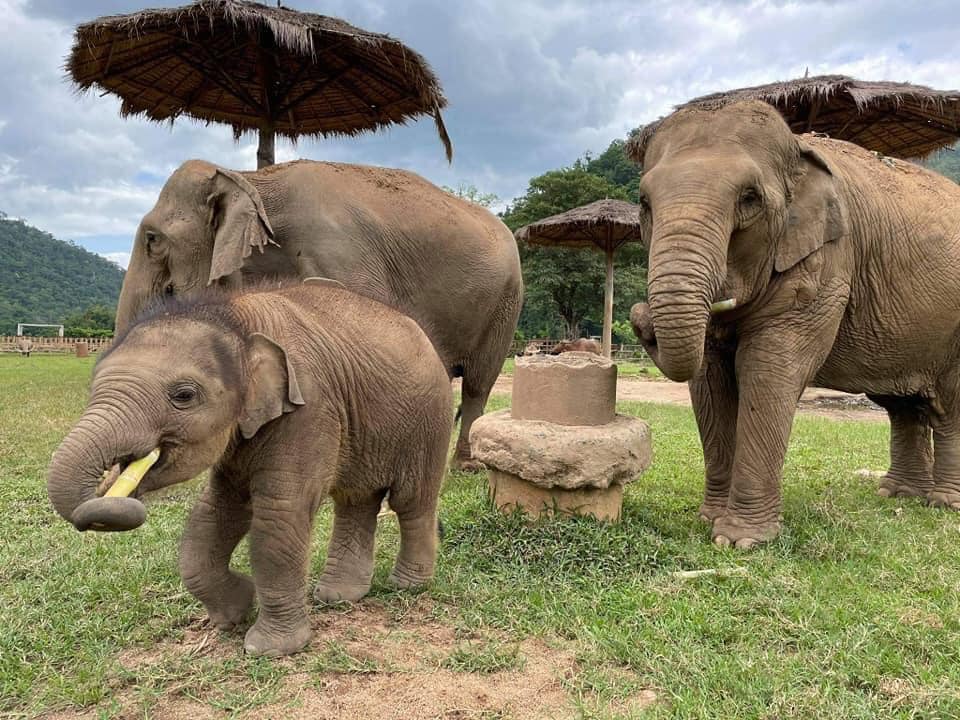 A little over a year ago, our founder Saengduean Lek Chailert, witnessed the plight of KhamMoon and her baby PyiMai at an elephant riding and performance camp in need of desperate help. On 21st January 2021, we were able to rescue mother and baby to Elephant Nature Park.
One year on both KhamMoon & PyiMai are thriving and joined with DMax who is not only a best friend to KhamMoon but a super nanny to adorable baby PyiMai.More recently, they have also welcomed BunMa and her baby Chaba in their herd.
It's so heartwarming to witness their recovery surrounded by love and care.
We would like to thank our wonderful friend Noelle Weiss who made their rescue a dream come true!
A beautiful herd, PyiMai and her mother Kham Moon join with baby Chaba, Bun Ma (Chaba's mom) and DMax (Chaba's nanny).