Our elephants are beautiful with different color clay
If you see the skin of our elephants, you may wonder about how smooth and beautiful they are ! we will tell you the secret :
At our place we have many different types of clay. During the rainy season the rain washes away the sand and then we can see the elephant dig for the clay. Some clays are very rich in minerals, and our elephant dig deep for it. We are fortunate to have many types of clay on our floodplain. Whether golden red blue or dark brown, our mahout love to pick up and pamper the elephant that they care for. Some blind elephant can't find the clay by themselves, so their mahouts have to bring the clay to them to treat their skin. The Natural colors from the earth are not only beautiful, they are very useful.
Jokia and Faa Mai are having a beautiful skin in a different color.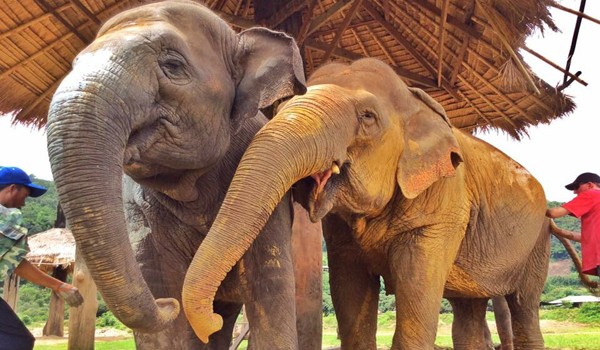 This is Mae Perm, she looks fantastic in a gray color.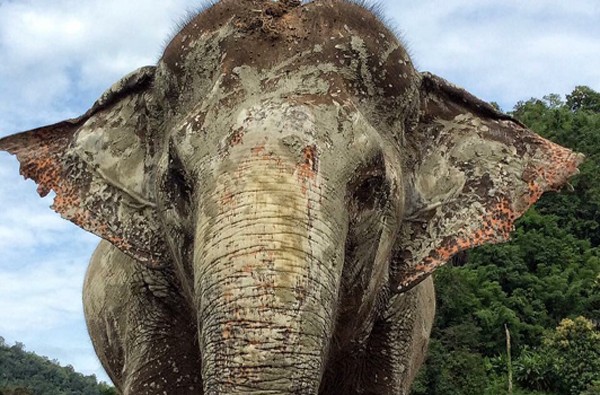 Dok Mai can not wait for clay scrub service.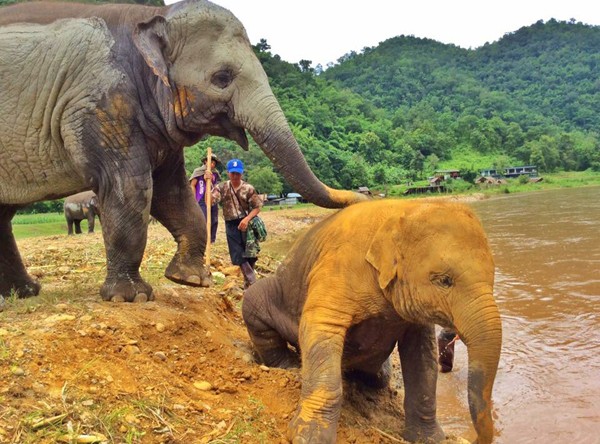 Faa Sai is testing the clay while she's waiting her mahout digging the clay.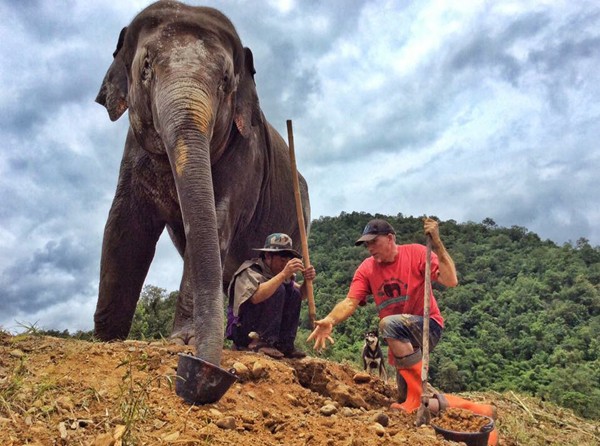 Faa Mai and Jokia really enjoy pampering with clay.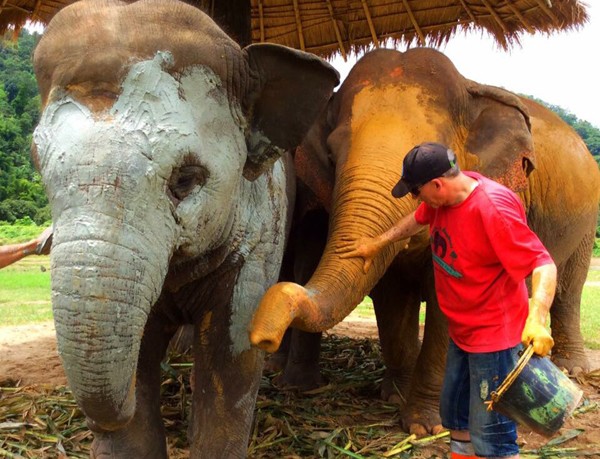 Smooth and glow.