Now a day, Faa Sai has been changed from the aggressive baby elephant to be the most lovely girl with warm love from our herd at Elephant Nature Park.
Faa Sai is our young female elephant who have rescued from abused. The first arrived at ENP she was so aggressive and angry. On the day when she arrived at our place, we took off the chain and let her legs free, but seem she think that her legs still chain. She did not walk as normal but she put her front leg together and jump and walked like her leg were tied up. It took for while to make her trust to the human again. The herd and elephant nannies also help her to forget her bad history. Today she grow up happily at our sanctuary. We are really proud of her as she is one of our kid that we raise them up with love. Look at her and see how happy she is.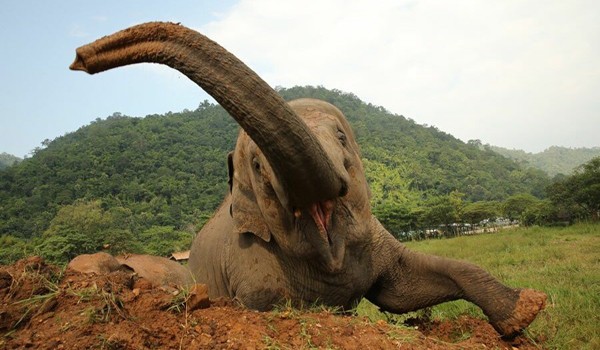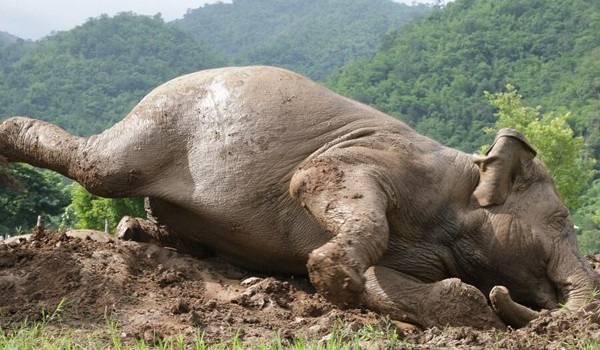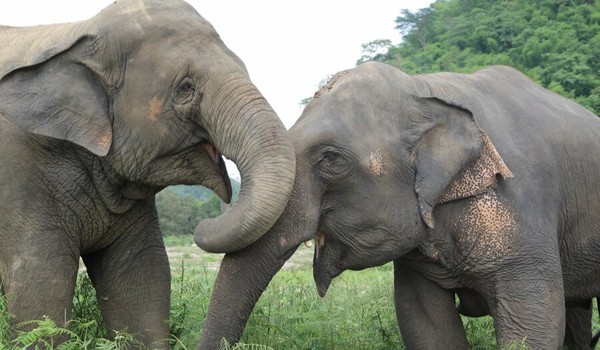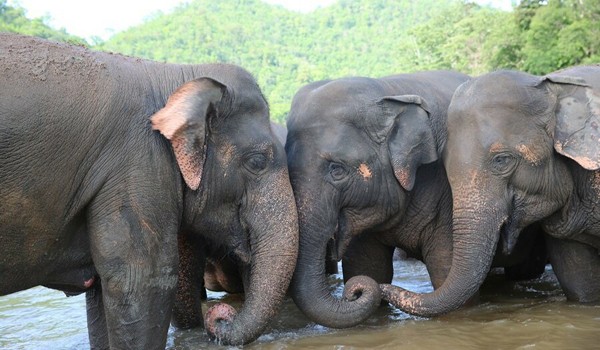 This is the first time when we met Faa Sai.