MaeSri and her rescued story from the darkest to the new life at Elephant Nature Park
MaeSri (or Phong Sri), was rescued to Elephant Nature Park on October 2018. She was so weak and very old. She could hardly lift her legs, and her back left leg she dragged to move it back underneath her as she shuffled along. Her foot pads had been damaged by many years of carrying riders along the hot street. Her hips and ankles are unstable, her muscles quivering under her weight. Only three days before rescued she still worked for tourist riding on her back!!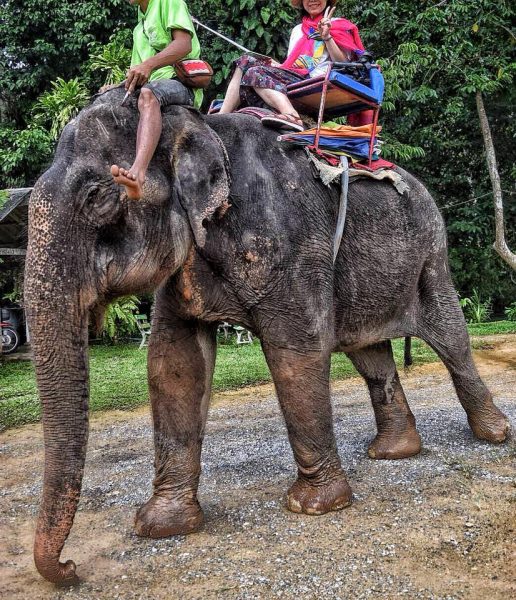 It is hard to turn one's face from their desperate reality. Our founder, Lek Chailert decided to take MaeSri to the hospital. With long journey of driving – twelve hours drive to the hospital. Our vet provided fluid therapy and vitamin supplements to this poor lady. Her ride was supportive as always, with cushioned nonslip floor and padded buffer rails. One good thing is that she could eat.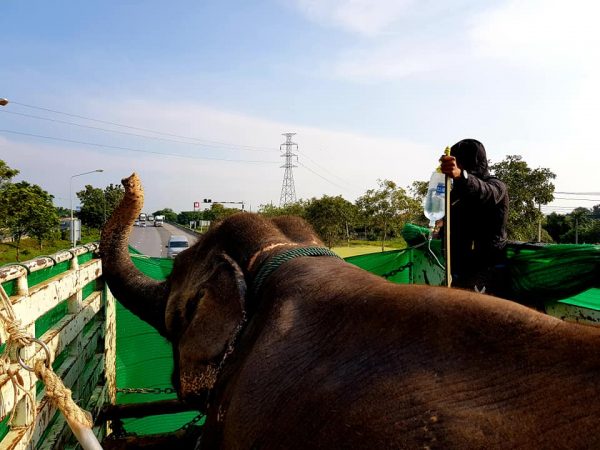 Fortunately, with her strong will she arrived Elephant Nature Park safely on 11 October 2018. She walked through the field, stopped at the mud pit to play with soft mud then refreshed in the river. FaaMai did not hesitate to visit and welcome the new member, they kissed each other by their trunk. It was such a sweet and warm welcome.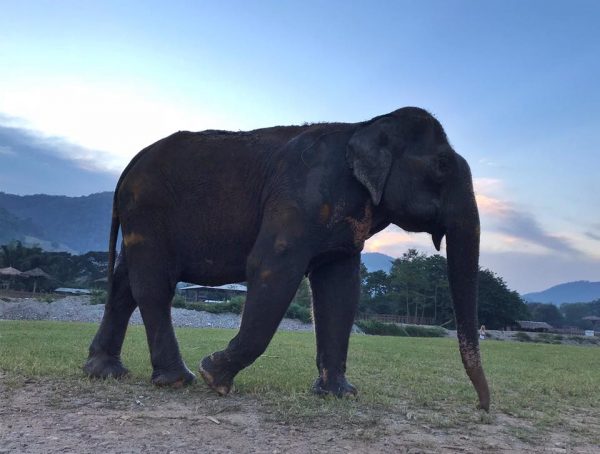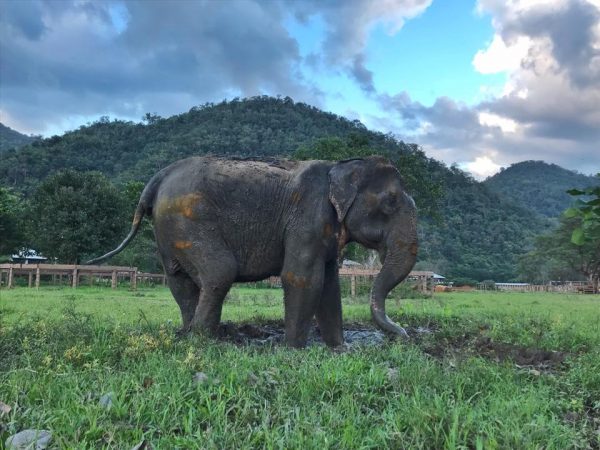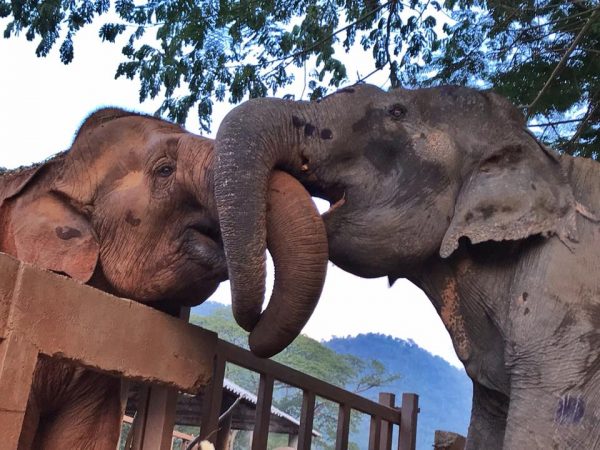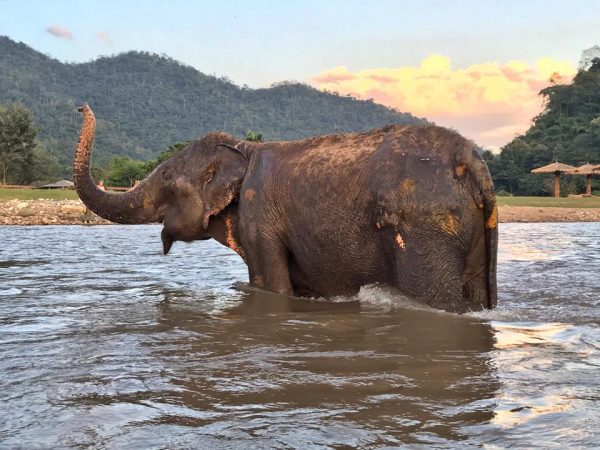 A few days after arrival, MaeSri laid down to sleep, but her ankles were so weak that she couldn't stand by herself. Our mahouts came to assist her back to standing. Because of the weak legs, having been over worked all their life, some elephants are afraid to lay down and cannot stand up by themselves. We provide a steep sand pile to reassure them, allowing for an easy rocking motion to stand up.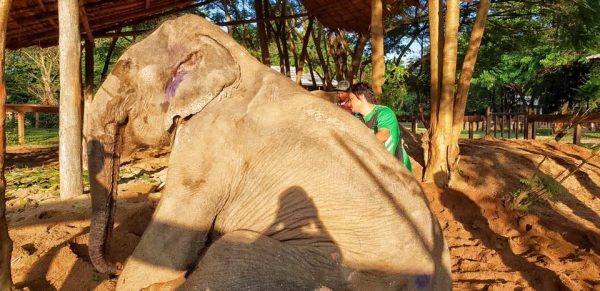 Before MaeSri arrived, we made a therapy pool for our beautiful Dalah Dalah's pool who really loved to spend time in the pool but sadly she passed away on August 2018. The pool was empty after the lost of beautiful Dalah, nobody want to use this pool because of the sadness. However, Mae Sri brought us the beautiful memory of Dalah when she enjoy and had a great benefit from this pool.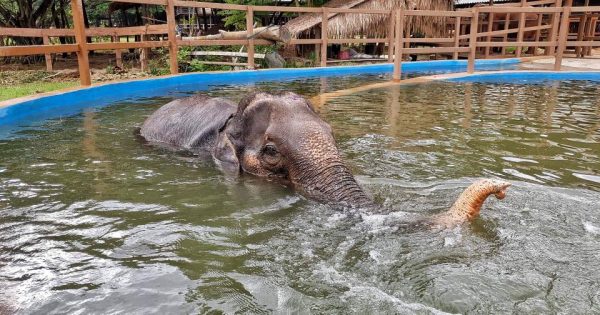 MaeSri's journey to Elephant Nature Park:
We are so proud to see now MaeSri has transformed from a weak and old elephant to a truly happy and healthy lady.
MaeSri today:
On behalf of MaeSri, we are truly grateful to Regan and Avi David Katz from Katz coffee, Houston and his elephant lover friends who helped us to rescue this beautiful soul. Thanks also to Christine and Bert von Roemer Serengeti Foundation USA, who participated in the funding for MaeSri.
We will do our best, giving her those things that she has missed throughout her life.