Elephant of the week, Mae Kaew the petite trekking elephant
In 1998, the Asian petite trekking elephant came to Elephant Nature Park, her name is Mae Kaew. We call her Mini-me because she is the smallest fully grown elephant. Her size almost the same as Faa Mai when her age is almost sixty. She was rescued from the logging and trekking industries. She used to have a baby, unfortunately her baby was sold before they both could be rescued. When she first arrived at our park, she hesitate to walk after the chain free. Today she is a free elephant at Elephant Haven with the reward of adopting Hope as her son.
Mae Kaew is happy with the new life at ENP.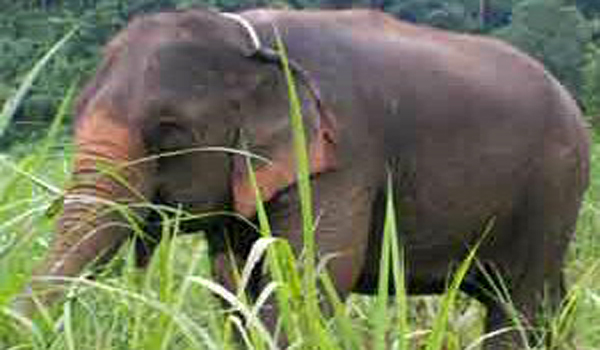 She has more self-confidence and get well being.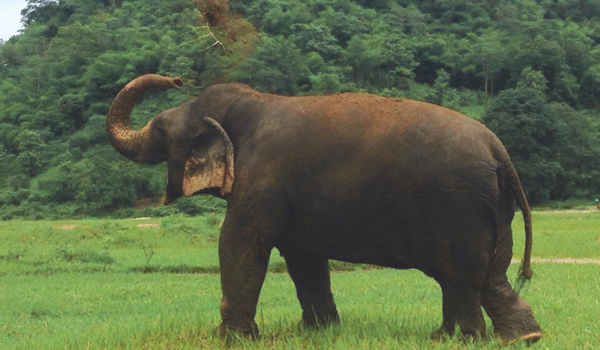 How beautiful she is !!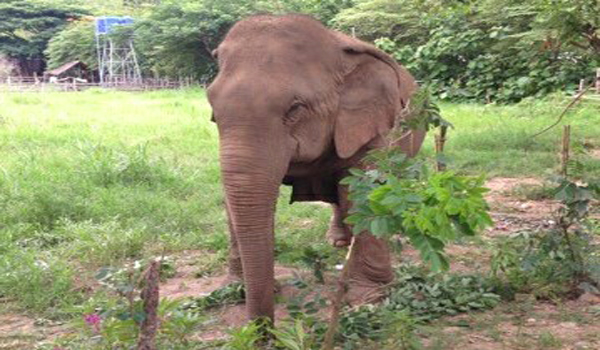 Navann, Lucky and Mae Kaew are relaxing at the river bank.